Georgia is a Camera Ready state. Film and TV professionals can visit Georgia Film and TV Production for information. You can also submit your property or building in Georgia's Camera Ready database.
Current Production Deals:
Local hotels in Gainesville have proven to be "film-friendly" and offer special rates for short- or long-term projects. The Gainesville Convention and Visitors Bureau (CVB) will negotiate incentives and discounts based on the needs of the film and production company. The CVB will also provide a resource database of local businesses that provide film-friendly services and products.
Why film in Gainesville?
Nestled in the foothills of the Blue Ridge Mountains, Gainesville, Georgia sits halfway between the authentic Appalachian art and heritage of Georgia's mountains and the urban city center of Atlanta. Gainesville has many unique shooting locations including a historic downtown square, Lake Lanier and Olympic Rowing Venue, performing arts complexes and much more. While Gainesville provides an active city center, it also provides fresh, farm-grown produce with all the amenities from local farmers. Gainesville is a center of commerce and trade, with headquarters of many Fortune 500 companies and government agencies located here. The city hosts many annual community events, conventions, fairs and festivals.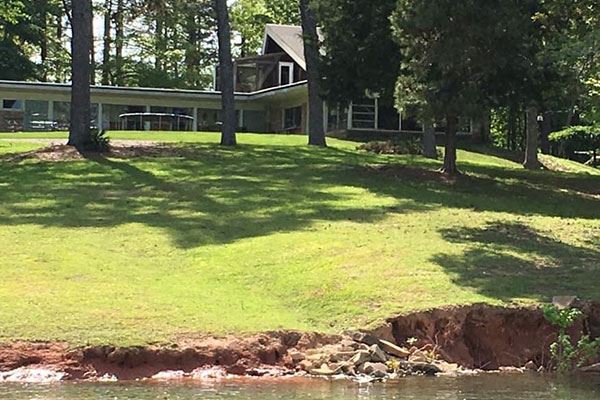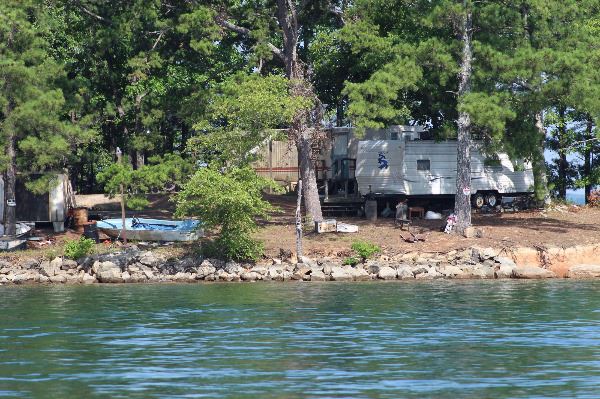 Ozark (TV series 2017- )
Ozark, a Netflix original, has been filming around Georgia since 2016 and many of the lake scenes are filmed on Lake Allatoona and Lake Lanier. The location of the Byrde's home and the Langmore's home are near Flowery Branch.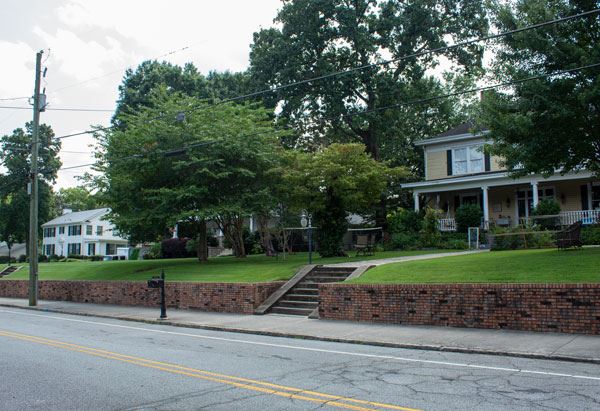 Blended (2014)
Blended, a romantic comedy with Drew Barrymore and Adam Sandler, filmed many scenes in the Gainesville, Flowery Branch and Buford. In a behind the scenes video by the Georgia Film, Music & Digital Entertainment (FMDE), producers comment that this area has "a good feeling of America, suburbia and small town."
Gainesville's Riverside Drive and Green Street Circle are stand-ins for suburbia small town with tree-lined streets and sidewalks and stairs that lead up to wide lawns and inviting southern porches. At Four Seasons on Lanier subdivision in Flowery Branch, the producers renovated an athletic field by adding new turf, fencing, bleachers, etc. Lake Lanier Resorts has a large indoor tennis area that became four different sets including a drug store and bathroom.
Rampage (2018)
Brenau University's bamboo forest was planted in the 1920s, and that mature growth became the the backdrop for several of Rampage's early scenes.
Brenau's connections to film
Brenau is no stranger to Hollywood. Shannon McIntosh was a theater major in the 1980s whose recent production credits include The Hateful Eight, Inglourious Basterds and Django Unchained. Will Bradley, BU '09, has acted on television shows Pretty Little Liars and One Bad Choice. And Gainesville's movie man himself, Ed Spivia, founded the state film commission in the early 1970s, started his own production company in 1983 and in 2006 lead the Georgia Film, Video and Music Advisory Commission. His daughter, Cole Spivia, WC '15, attended Brenau for a technical theater degree. Today Cole designs and constructs costumes for productions for the Horizon Theater and Synchronicity Theater in Atlanta.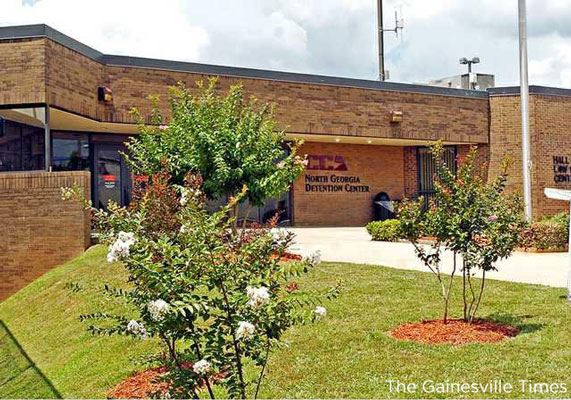 Creed (2015)
Many of the scenes for the youth detention center were filmed at the former Hall County Jail, 622 Main St. The facility is now demolished.