Take a Step into Gainesville's Past
Visit Gainesville, Georgia and step back in time to explore the history of North Georgia. Learn more about the tragedies and triumphs that we've encountered over the last 190 or more years. We're proud of our history and all of the influential leaders that have created a culture of success in our community today.
Take a moment to browse through our selection of self-guided family friendly tours. And be sure to visit the Gainesville Square. Dine in one of our unique restaurants or shop in our specialty boutiques. Enjoy our Southern Hospitality.
Historical Places to Visit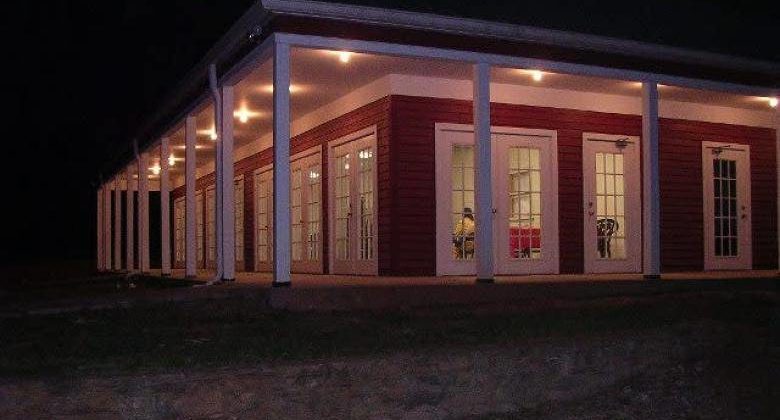 Beulah Rucker Museum
Visit the Beulah Rucker Museum to learn more about the life's work of an inspiring woman who played a huge role in education for the Gainesville area. In the early 1900's Beulah Rucker Oliver established a school for African-American children.
Learn more about Beulah Rucker Oliver today by visiting her former home and school building located in Gainesville, Georgia.
2101 Athens Hwy.
Gainesville GA 30507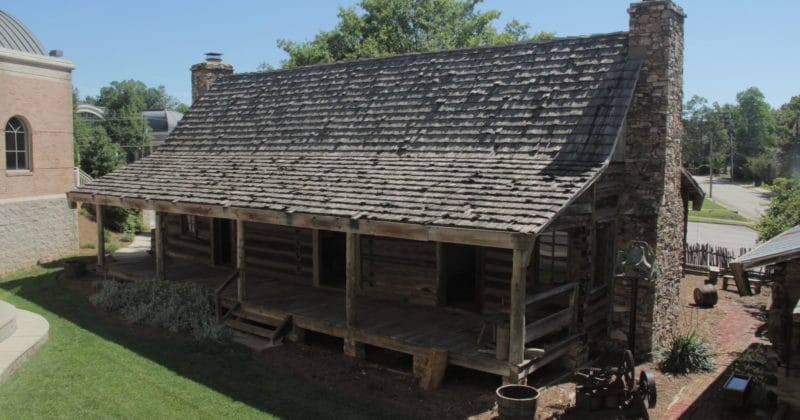 Chief White Path's Cabin
Take a tour of the former home of Cherokee Indian Chief White Path. The White Path cabin was built in 1780 near present day Ellijay, Georgia. Chief White Path helped organize the removal of the Cherokee from North Georgia, which is known as the "Trail of Tears."
Learn more about Chief White Path and his leadership of the Cherokee by visiting the cabin at the Northeast Georgia History Center.
322 Academy Street NE
Gainesville, GA 30501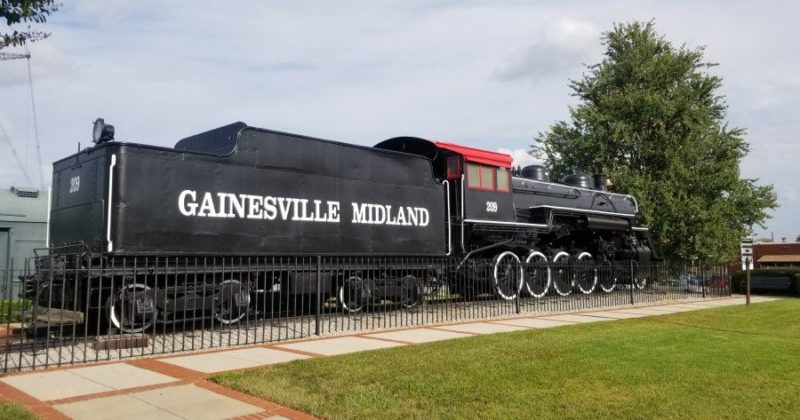 Engine 209
The historic train has been preserved for public enjoyment. Engine 209 was built in 1930 and operated until 1959. The park underwent relocation and renovations in 2022; it is now located on the Midland Greenway adjacent to great trails and a playground area!The massive train was relocated to an area where visitors can touch, play and create memories.
878 Grove Street
Gainesville, GA 30501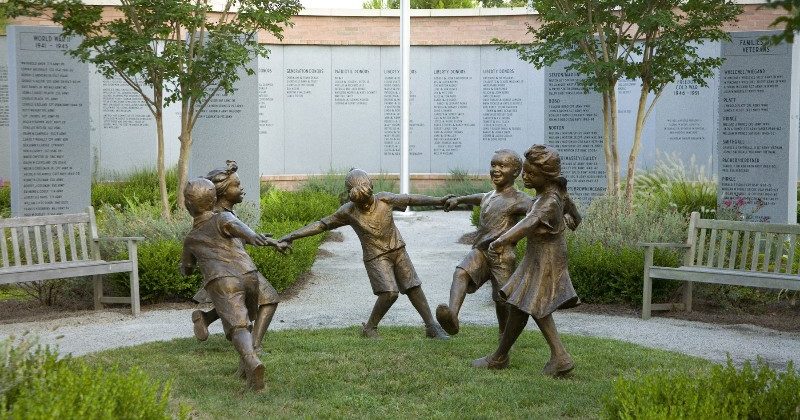 Northeast Georgia History Center
The Northeast Georgia History Center is dedicated to preserving and sharing our regional history and being our community's pathway to history education. Through our educational programs, community events, exhibits, and historic structures, we strive to be a leading resource for promoting a greater understanding of local, state, and national history.
322 Academy Street NE
Gainesville, GA 30501
Poultry Park
Paying homage to Gainesville's significant place in the poultry industry… Look high in the sky to see the chicken that rests atop the 25 foot marble obelisk monument.
444 Jesse Jewell Parkway SW
Gainesville, GA 30501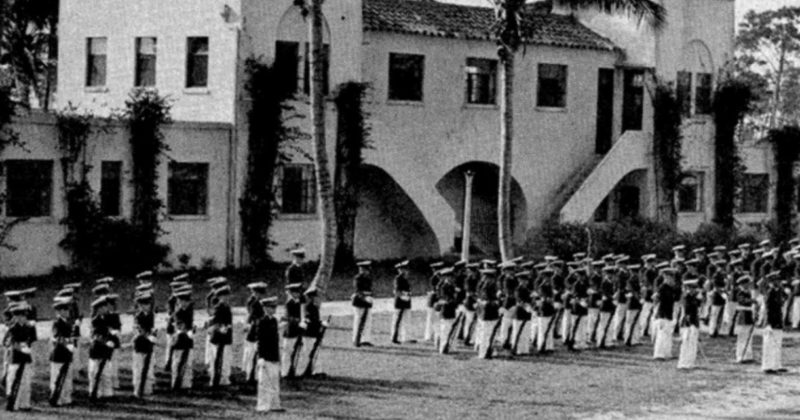 Riverside Military Academy
Upon its establishment in 1907, Riverside Military Academy has served as one of the premiere military college preparatory schools in the country for school-aged boys from grades 7 to 12. It is one of the few institutions of its kind left in the country, still staying true to its original values and principles: to prepare ethical young men for success in college and in life thereafter.
2001 Riverside Drive
Gainesville, GA 30501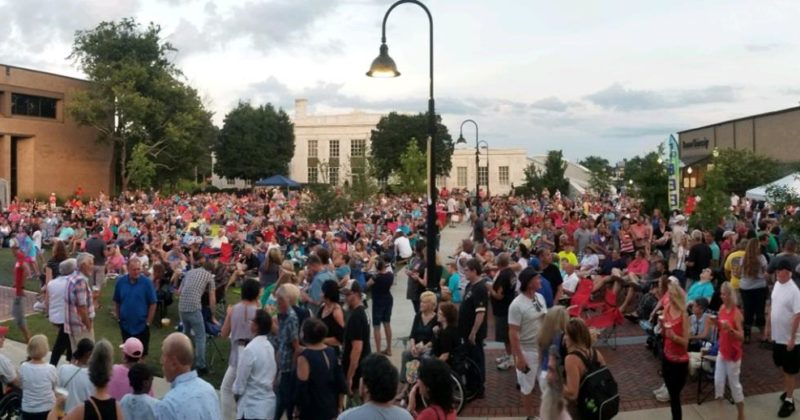 Roosevelt Square
Roosevelt Square was named for President Franklin D. Roosevelt who visited Gainesville on April 9, 1936 and pledged support to rebuild downtown just three days after a deadly tornado ripped through the downtown square.
A new "Civic Center" was designed and built by the Public Works Administration. It included the Federal Building on one block; a County Courthouse on the next block; and a City Hall on the next block.* President Roosevelt returned in March 1938 to dedicate the new "Civic Center;" and the "Roosevelt Memorial Monument" was unveiled before the many thousands that attended.
300 Henry Ward Way
Gainesville, GA 30501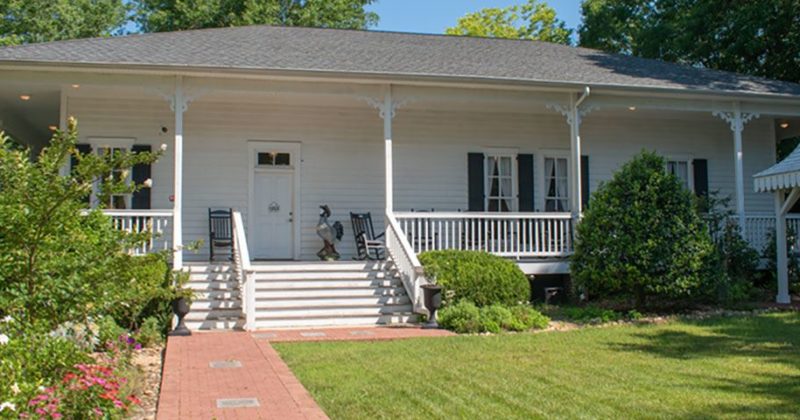 The Piedmont Hotel
Built in 1876, this historic Gainesville landmark has played host to many notable names in post-Civil War history. The Piedmont Hotel was owned and operated by Lt. General James Longstreet, CSA and served as his political base throughout most of his career as a Republican!
Today, the renovated north wing of the hotel serves as a living memorial to the general. The Historic Piedmont Hotel is open to visitors from 10 a.m. to 4 p.m. Tuesday through Saturday.
827 Maple Street
Gainesville, Georgia 30501