Adams House
Constructed in 1910, the Adams house is a stunning example of the Folk Victorian architectural style. The 1974 survey of the home describes the home as "eclectic home that has gone through a number of remodeling projects."  This home features a semi-circular brick fireplace and an oval beveled glass front door.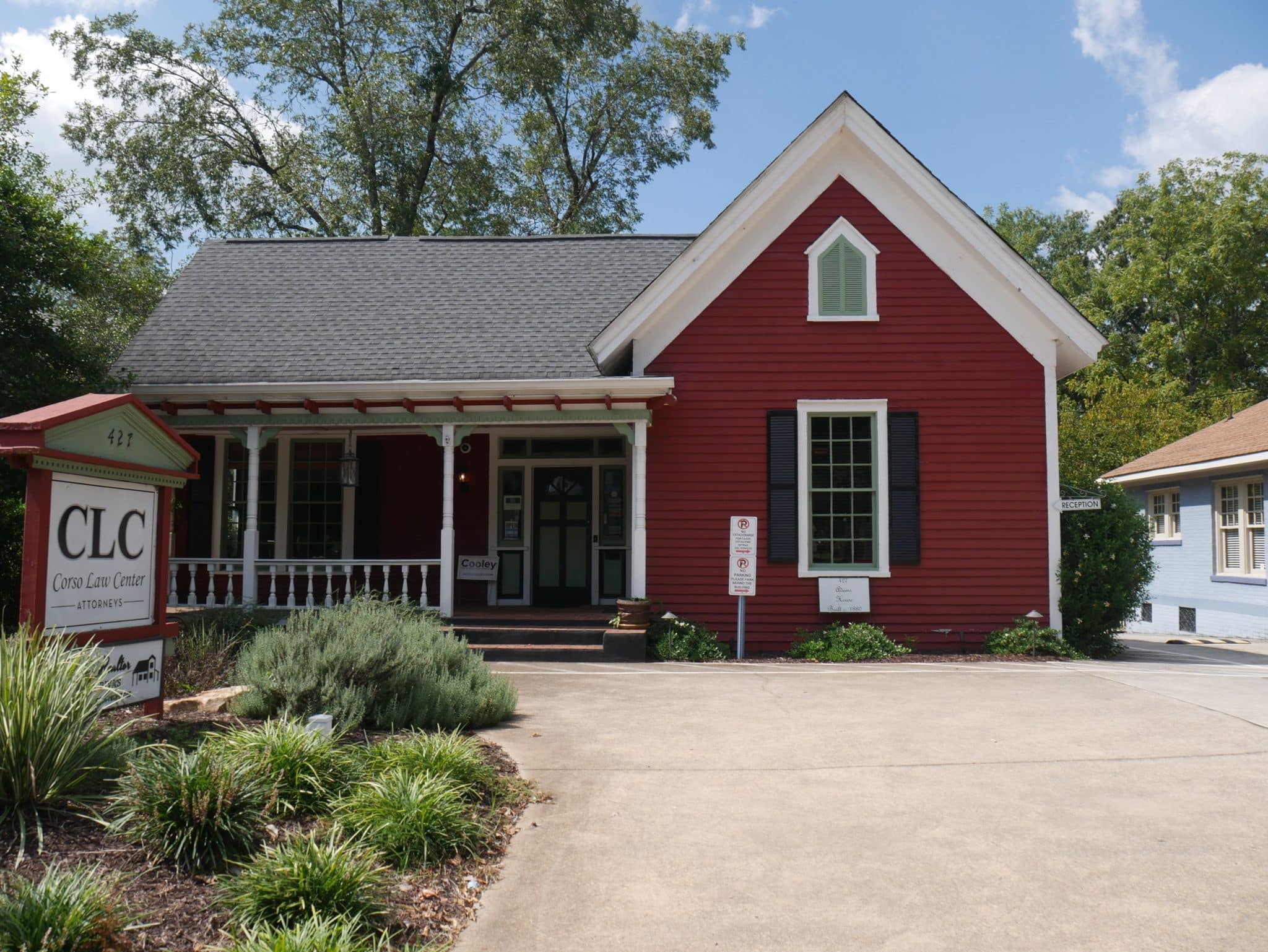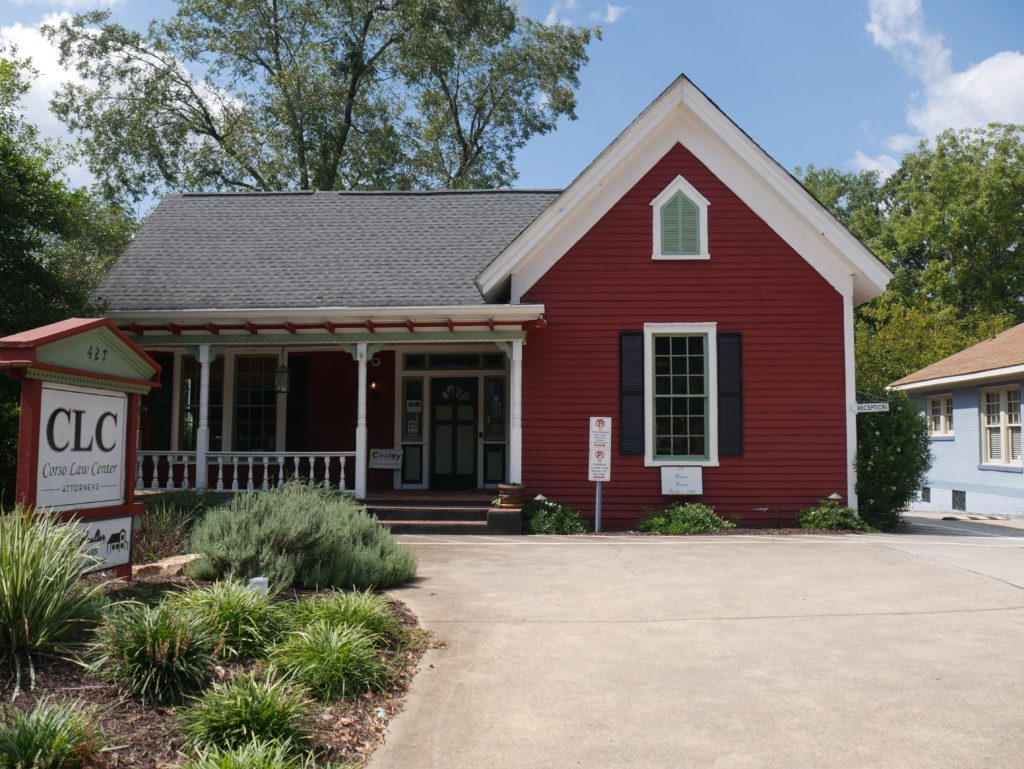 Mrs. J.O. Adams (Allie Pearl Turnipseed) owned the home twice. Once with her husband Attorney J. O Adams and then again in 1927 after the death of her husband.  She owned and occupied the home for a total of 35 years. In 1927, she moved the house to left side of the lot and sold the right side of the lot to Mr E.R. Barret, owner of the Dillard Swan Hawkins Hunter House.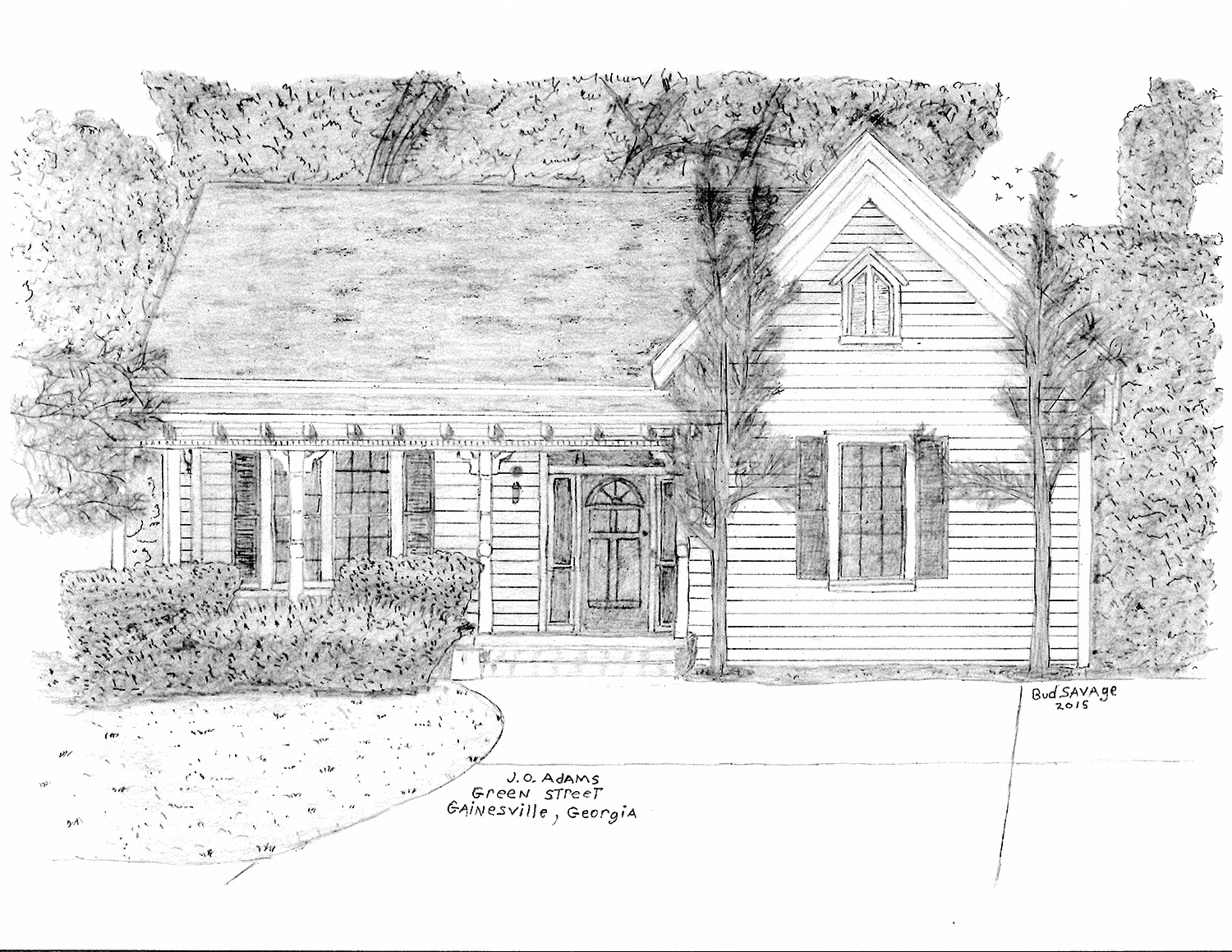 Adams' daughter and son-in-law, Mr. and Mrs. Edward F. Houser, purchased the home after her passing in 1960. In 2006 this home underwent a renovation that included the removal of vinyl siding and repair and restoration of the front porch, the exterior and the interior. The house is currently used as office spaces and is home to Corso Law Center.
(Modern photographs of Green Street homes taken in 2022 by the Gainesville Convention and Visitors Bureau Intern Emma King. Historic photographs and information gathered from our friends at The Gainesville Times, The Norton Agency, the Historical Society of Hall County, the National Register of Historic Places, and the Digital Library of Georgia.)
Do you have more information on the Adams House?