Totally Paw-some Spots in GVL!
The City of Gainesville has many destinations perfect for you and your dog to enjoy! From businesses and locations to parks and trails, you are sure to find a fun time for you and your furry friend.
THE FOLLOWING BLOG WAS WRITTEN AND SUBMITTED BY CODY ROGERS, DIGITAL COMMUNICATIONS COORDINATOR FOR THE CITY OF GAINESVILLE.

Midland Greenway and Dog Park
Located at the Midland Greenway in downtown Gainesville, the Midland Dog Park is the perfect place to take your pup for a stroll! Along the way, you and your furry friend will pass the MIDLAND sculpture, a large dog sculpture, a beautiful pond and a fenced-in area where they can run around and play leash free.
Don Carter State Park
Lake Lanier's only state park has 14.5 miles of trails for you and your dog to walk! Don Carter State Park is one of the 42 parks included in the Georgia State Park's Tails on Trails Club. If you're looking to make it a weekend getaway, it's the perfect pet-friendly camping destination for you and your family.

Laurel Bark Park
Looking for a wide-open space for your canine to run and frolic? The Laurel Bark Park is the perfect destination with a large, grassy field that is fenced in and safe for your dog to run leash free!
The Guest Lodge – Gainesville
Looking for a place for you and your canine to stay that offers the comfort of the indoors? The Guest Lodge is a pet-friendly hotel located in downtown Gainesville. There is a $25-per-night fee for each furry member of your family and a plush patch of grass available for walking. The Guest Lodge is located just across the street from the Midland Greenway and Dog Park!

Wilshire Trails Park
The beautifully scenic Wilshire Trails park makes for a great walk for you and your dog! This popular park gives you the chance to walk through covered bridges across Rock Creek; with one trail leading to an overlook with an incredible view.
Historic Downtown Gainesville Square
In the mood for a bite to eat? Many of the restaurants located on the historic square in downtown Gainesville – like Atlas Pizza, Downtown Drafts and Main Street Market – offer outdoor dining areas perfectly suited for you and your canine to relax and enjoy a great meal.
On Saturday, March 25, Main Street Gainesville will host its annual Mutts on Main event on the historic square in downtown Gainesville, which will feature pet-related vendors and artisans, dog contests and shows, pet adoptions with the Hall County Animal Shelter and much more!
Dog-focused Businesses
Several businesses that will be participating at Mutts on Main can be found locally! Bark Camp Farm and Gypsy Paws offer daycare and boarding services for your pup, and Pet Pleasers Bakery features fresh-baked treats your dog will surely enjoy.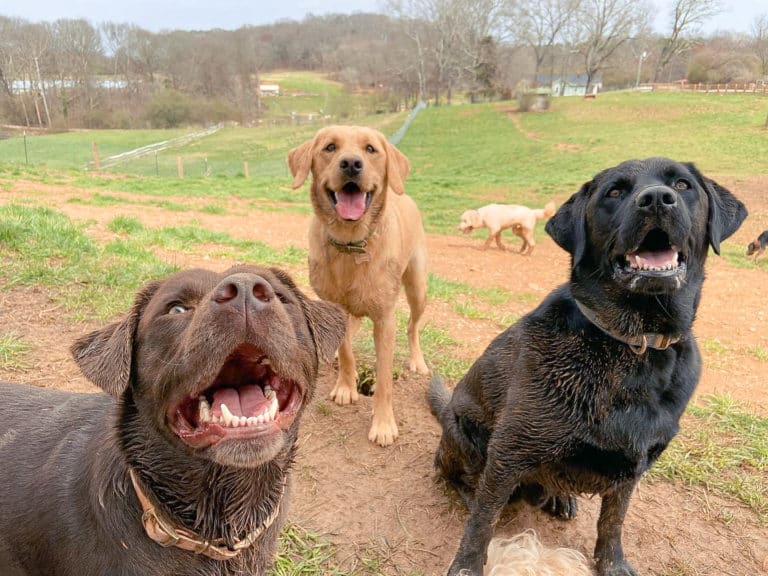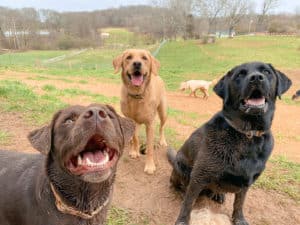 Want to share your story? Please contact Explore Gainesville Staff!