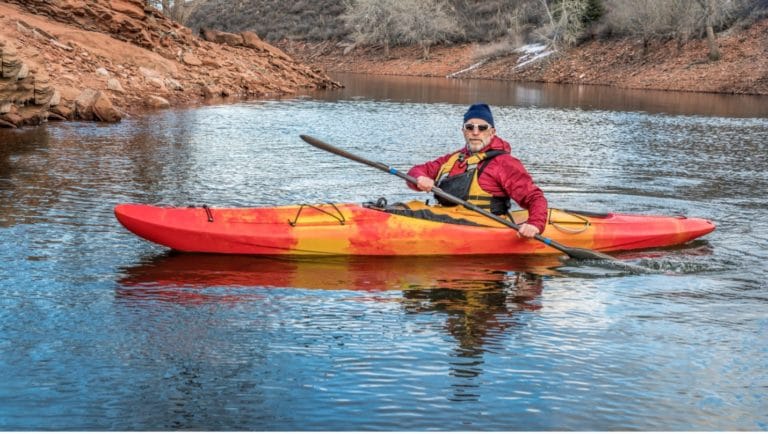 The fishing is HOT in the winter on Lake Lanier and we are seeing an influx of tournaments during the winter months on Lanier. What we're hearing is that there's some BIG spotted bass out there and although they may be slower to hit the jig, they are coming up large. You wouldn't think kayak fishing would be so popular when it's cold, but this year we are seeing more kayak bass tournament trails hitting Lake Lanier.
Lake Lanier in the winter can offer great fishing, but also kayak time when there is less summer boat activity.  The Gainesville Upper Lanier Water Trail is a 14 mile section of Lake Lanier that is connected to the Upper Chattahoochee River Water Trail. Having these trails established allows paddlers plenty of options to launch and to fish various areas of the lake.
One tip we received is to fish on the sunny side of the lake because not only will it keep you warm, but the fish tend to be shallower than in the colder shady waters! Also, spotted bass are often seen around rocky areas seeking out crawfish, which is one of their favorites.
Additionally, dry or wet suits are recommended and layers help too. Life jackets and kayaking with a partner is a must.
For more information about fishing on Lake Lanier, kayak trails and parks located along the lake, go to ExploreGainesville.org.
Submitted by Regina Dyer, Gainesville CVB Sales/Marketing Manager