It's the 8th annual SQUAREcrow take-over on the Historic Gainesville Square!
Don't miss a visit to the Historic Downtown Square during the last two weeks of October- seeing the amazing SQUAREcrow creations is always a treat!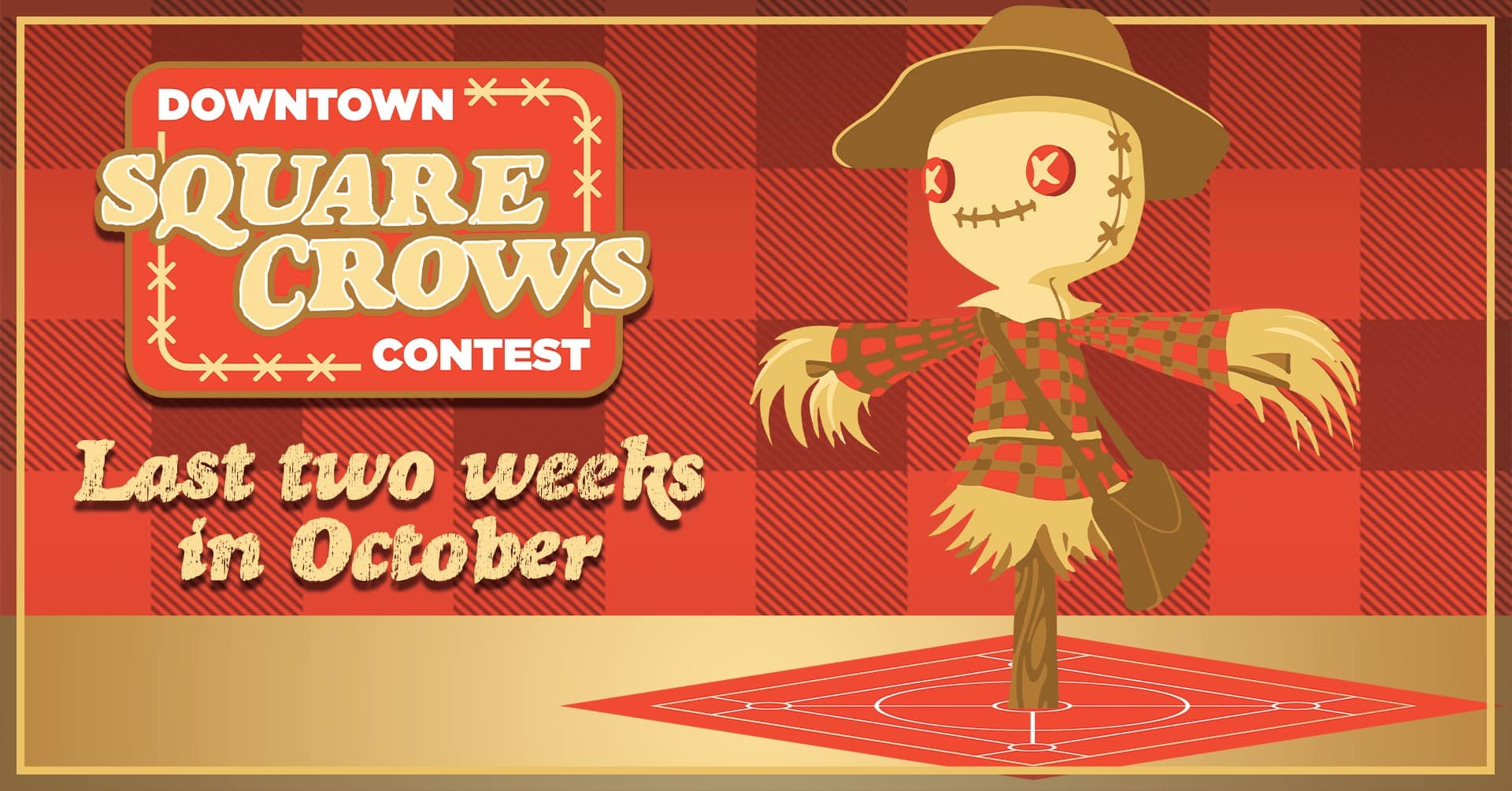 For a small fee of $30, businesses, non-profits, and organizations can apply to put up a scarecrow display on the square to promote their group. We'll upload a photo album of all the contestants on the
Downtown Gainesville Facebook page
; the photo with the most likes by Halloween will win! The winning prize will be a $150 gift certificate to a downtown business of your choice.
fOR MORE INFORMATION ON THE CONTEST OR TO ENTER, PLEASE CLICK HERE.
*Applications to display a SQUAREcrow are due by Oct. 6th, 2023.*