Miller Banks House
The Miller Banks House was built in 1912 by Levi Prater and Ervin Ledford for the Miller family. The Miller family occupied the home until 1916 and then sold it to Mr. and Mrs. Rafe Banks Sr. The Banks family continues to own this property to date.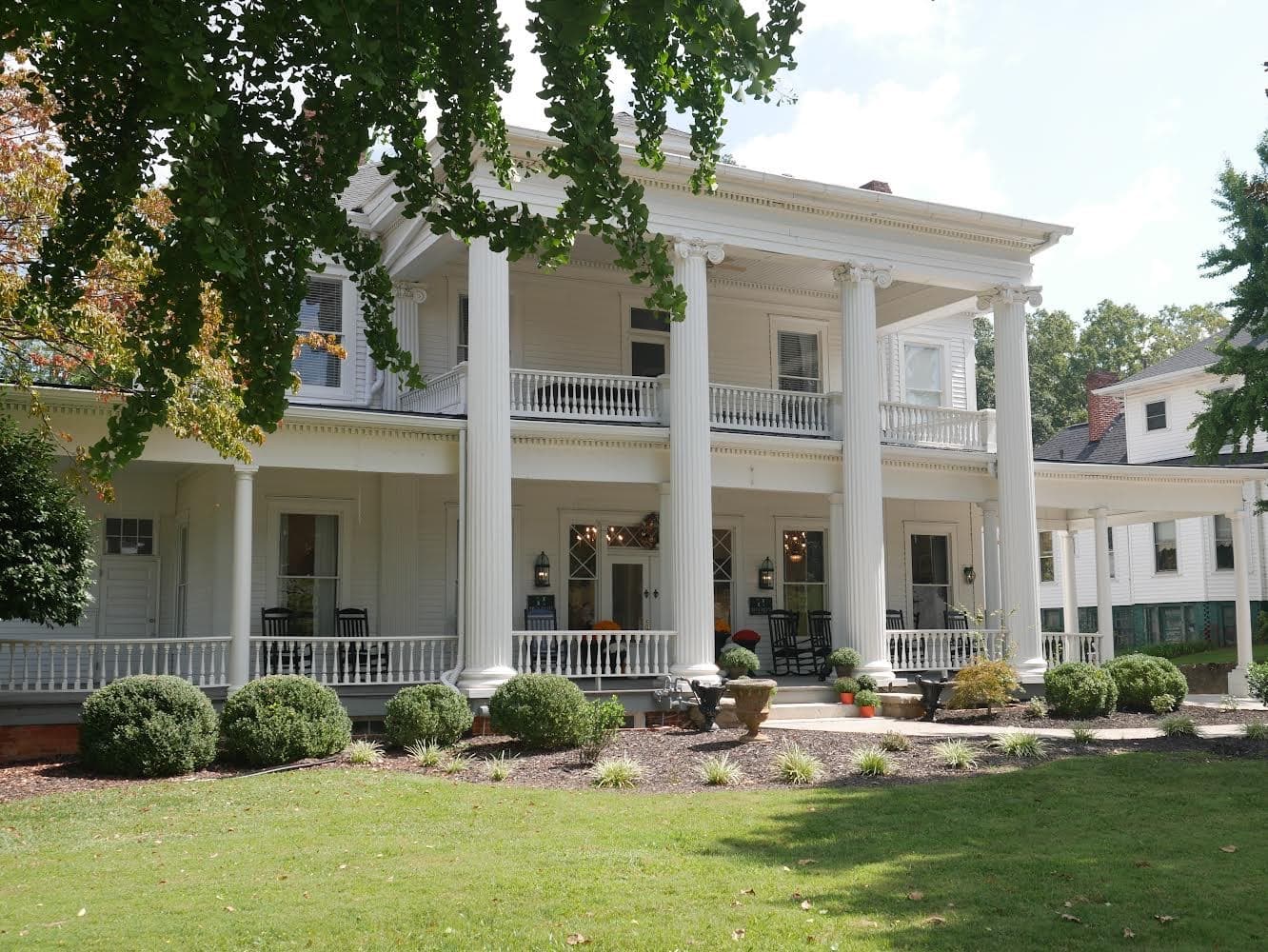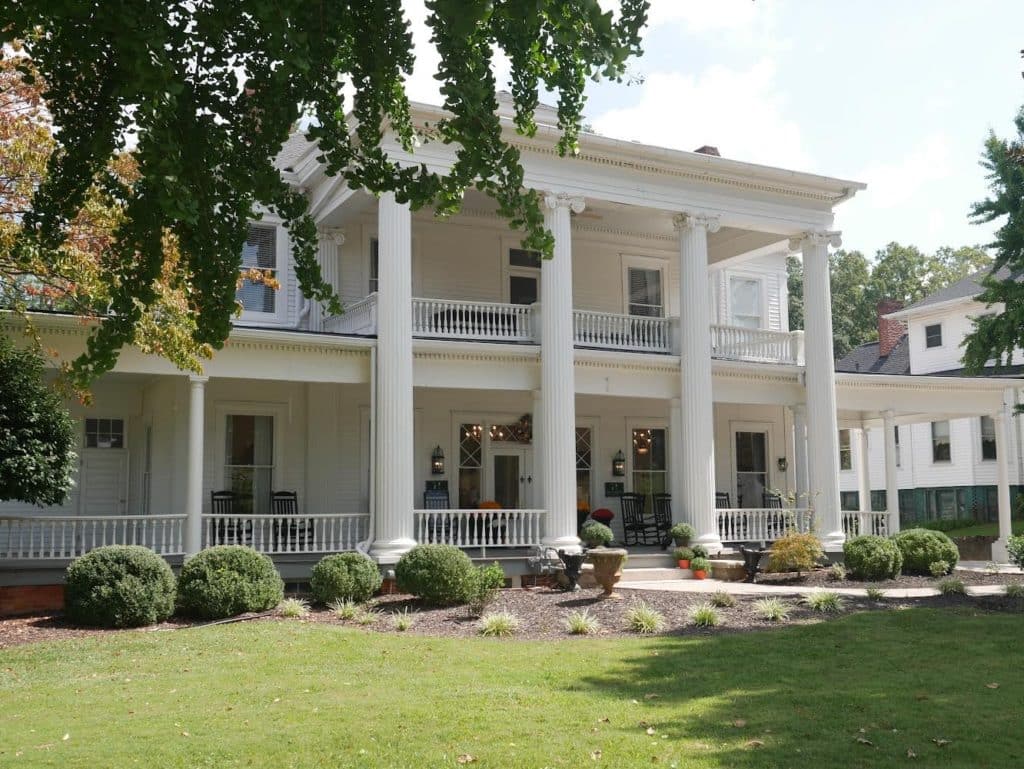 This beautiful home is a monumental, Neo-classical Revival Georgian house style structure. It has four Tuscan columns, and a two story iconic portico stretching over a full one story porch. The home has large central hall access, an elevator, and dramatic double staircase. A 1970s survey of the property with the National Register of Historic Places notes that a barn was once converted into a one story dwelling on the northeast corner of the property. This one-story dwelling is no longer standing.
(Modern photographs of Green Street homes taken in 2022 by the Gainesville Convention and Visitors Bureau Intern Emma King. Historic photographs and information gathered from our friends at The Gainesville Times, The Norton Agency, the Historical Society of Hall County, the National Register of Historic Places, and the Digital Library of Georgia.)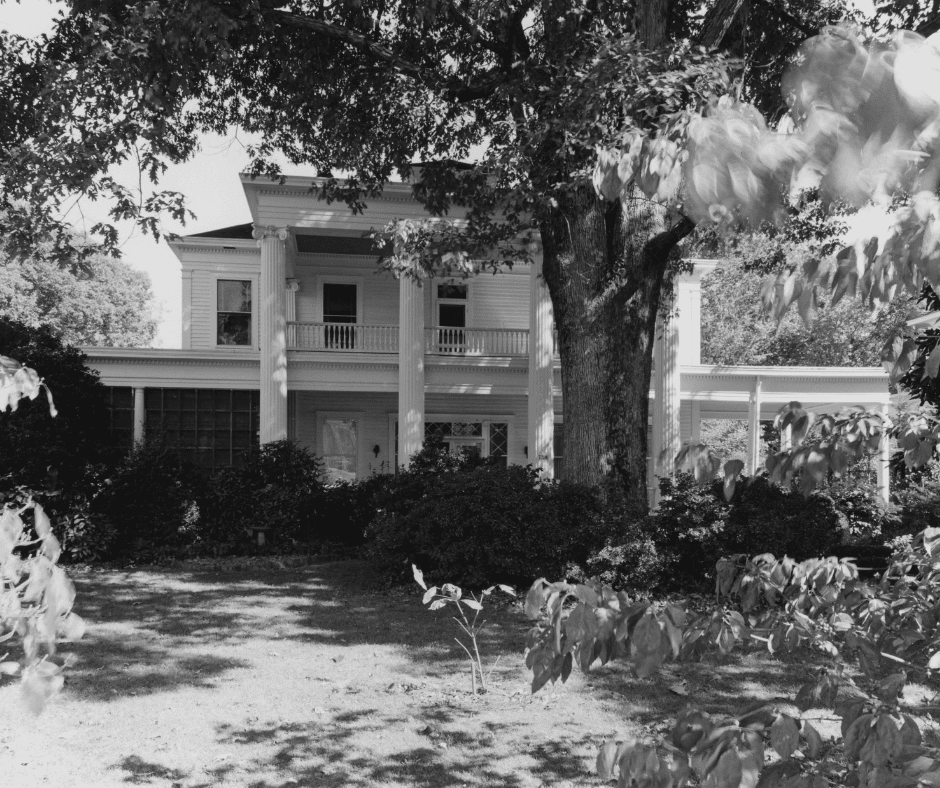 Do you have more information on the Miller Banks House?