Dixon Rudolph House
Being noticeably different from the other Victorian homes that reside on Green Street, this two story English Vernacular Revival home was designed for Mrs. Annie Perry Dixon by her daughter, Mrs. John Rudolph. Mrs. Dixon had the home constructed in 1915-16 for herself and her daughter and son in law, Dr. John and Mrs. Rudolph. Special features to point out on the outside of this home are quadruple stained glass window in a crest-like pattern on the lower windows with a pointed arch pattern in the flat headed transoms. The inside of the home features exposed beams and tiled fireplaces. Mrs. Rudolph was a known gardener and kept a beautiful garden behind the home while it was a residence. After the tornado in 1936 destroyed her garden, she started with a clean slate and planted 135 varieties of trees and plants on the property. Some of the beautiful trees still remain and are part of the current landscape.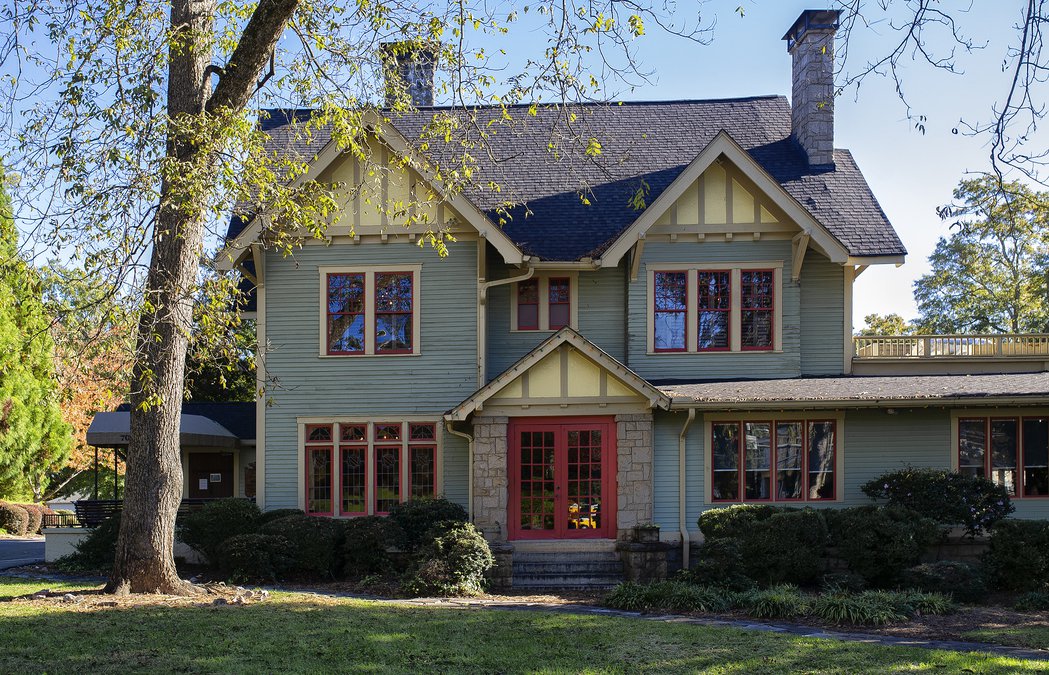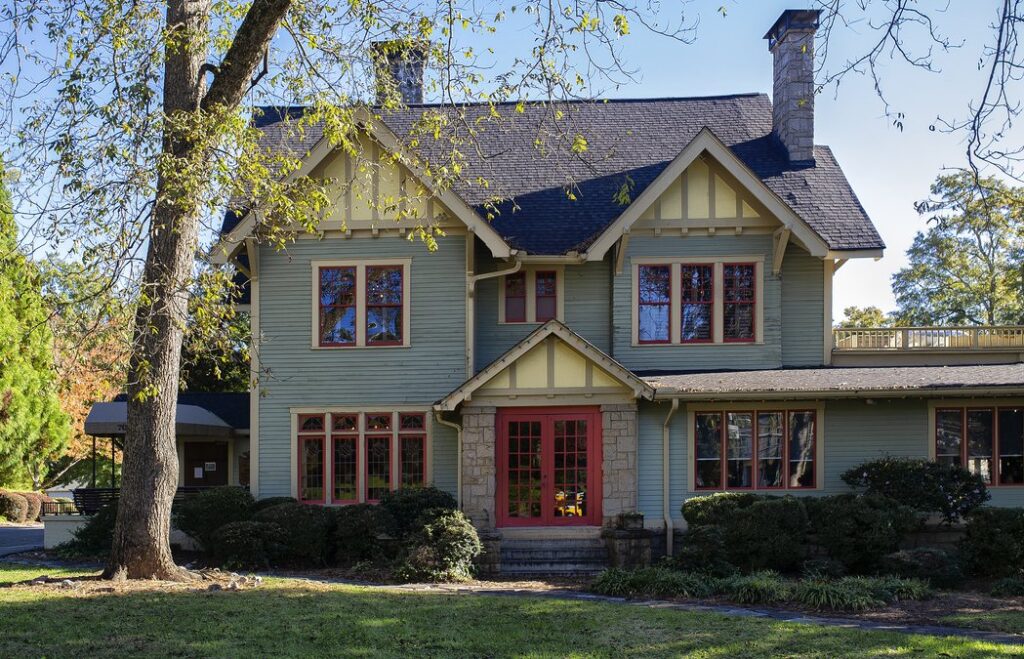 In 1974, the home was still owned by the Rudolph family. In the mid to late 1970's the home was opened as a fine dining restaurant. Rudolph's Restaurant was a prominent special occasion venue where many of our local residence used it for prom, weddings and getting engaged. Unfortunately it closed in 2009 due to the economy at that time. In 2010, this beautiful home was purchased by John Bush, renovated and became Gainesville's Mellow Mushroom. It remains one of Gainesville's favorite restaurants!
(Modern photographs of Green Street homes taken in 2022 by the Gainesville Convention and Visitors Bureau Intern Emma King. Historic photographs and information gathered from our friends at The Gainesville Times, The Norton Agency, the Historical Society of Hall County, the National Register of Historic Places, and the Digital Library of Georgia.)
Do you have more information on the Dixon Rudolph House?