Dunlap Burroughs House
Considered to be a Craftsman style home and Georgian type, Samuel Dunlap built this home for his son and his daughter-in-law, S.C. Dunlap Jr. and Eva Riley Dunlap, in 1912.  The home features a lovely wrapped porch with concrete steps, granite capped brick apron walls, wood floors, and granite capped brick piers with single square wood columns.  The entry is a beveled glass door with large single pane beveled glass sidelights. Interestingly, the home was built from the timber cut from the ancestral farm known as "Thompson Place."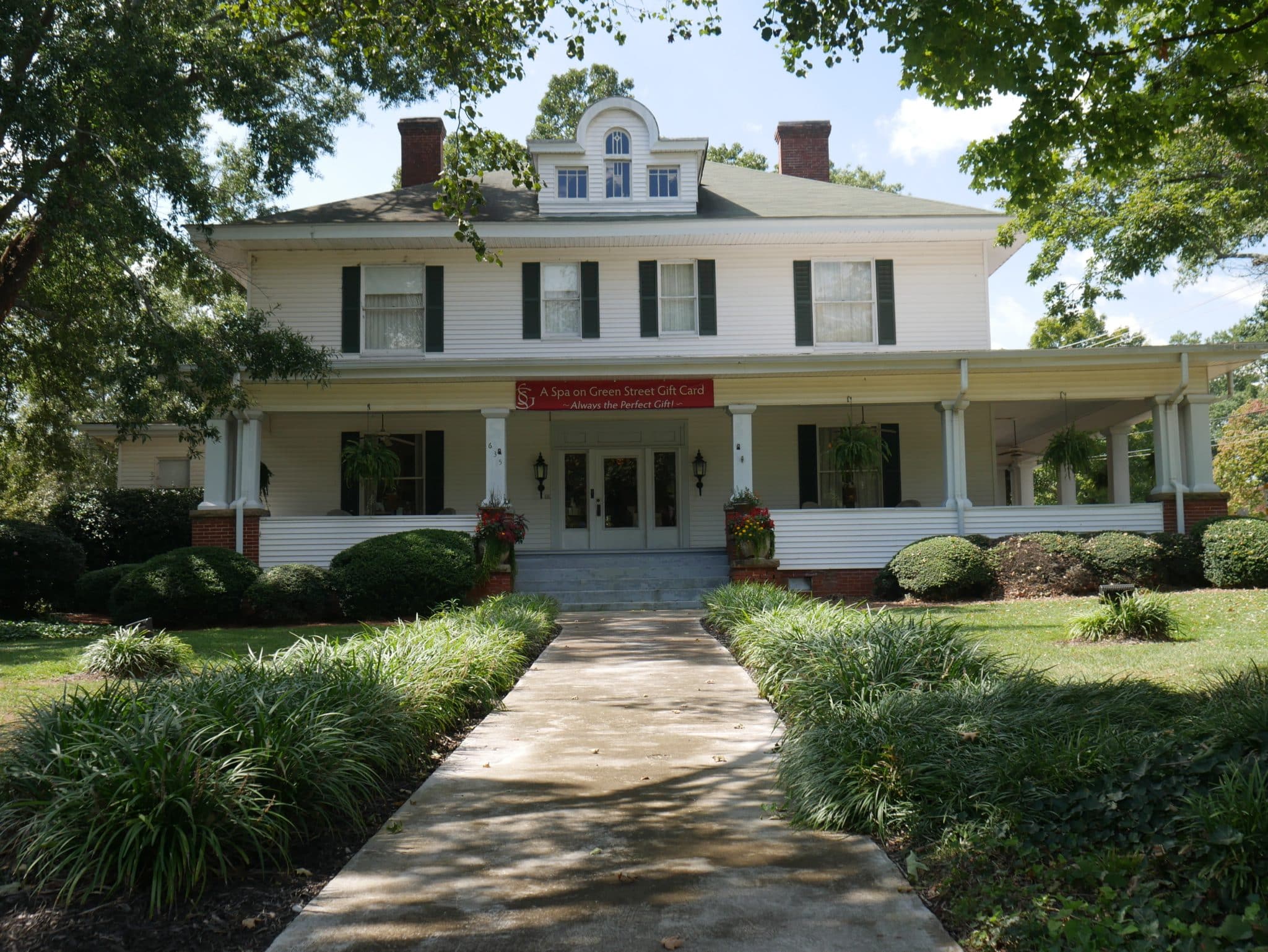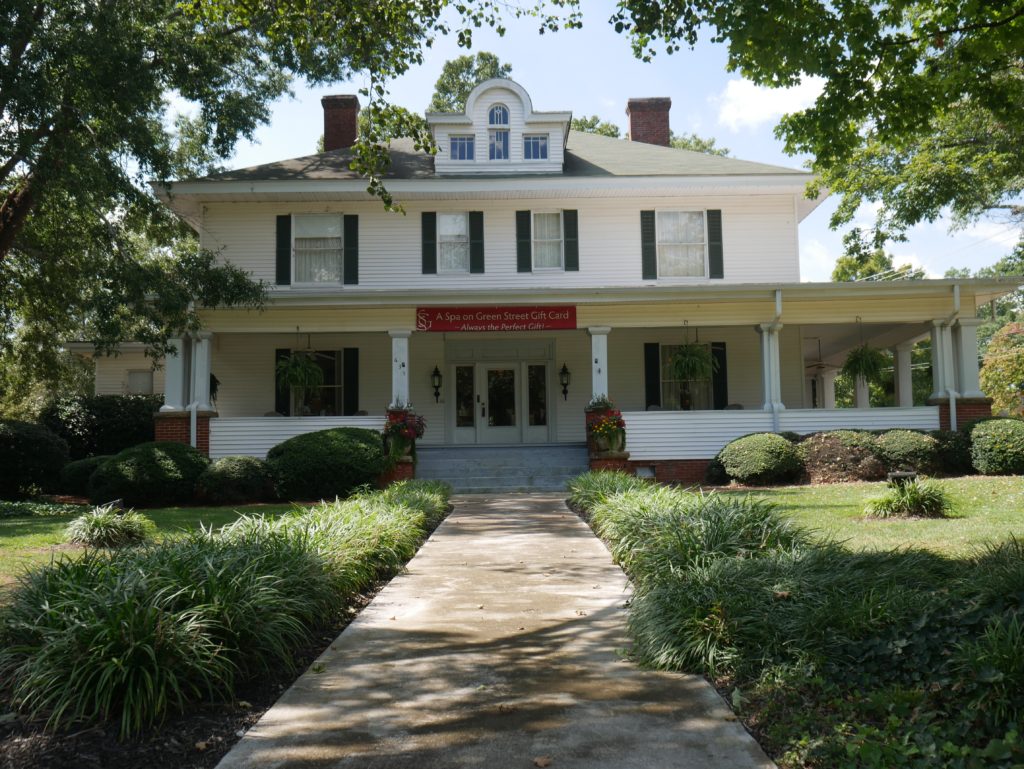 Pearl T. Adams bought the home on August 20, 1917.  She finished the upstairs and then sold it back to Mr. S.C. Dunlap.  After Mr. Dunlap's passing, Mrs. Corrine Riley Burroughs acquired the home.  According to the National Resources Historical Preservations survey in 1974 the home belonged to Samuel Riley Dunlap.  In 1986, this beautiful home was turned into a bed and breakfast, The Dunlap House. Currently, the Dunlap Burroughs House is owned and operated by The Spa on Green Street.
(Modern photographs of Green Street homes taken in 2022 by the Gainesville Convention and Visitors Bureau Intern Emma King. Historic photographs and information gathered from our friends at The Gainesville Times, The Norton Agency, the Historical Society of Hall County, the National Register of Historic Places, and the Digital Library of Georgia.)
Do you have more information on the Dunlap Burroughs House?