Adams Smith Edmondson Ward House
The Adams Smith Edmondson Ward House was constructed in 1915 by Levi Prater for the John Oliver Adams family.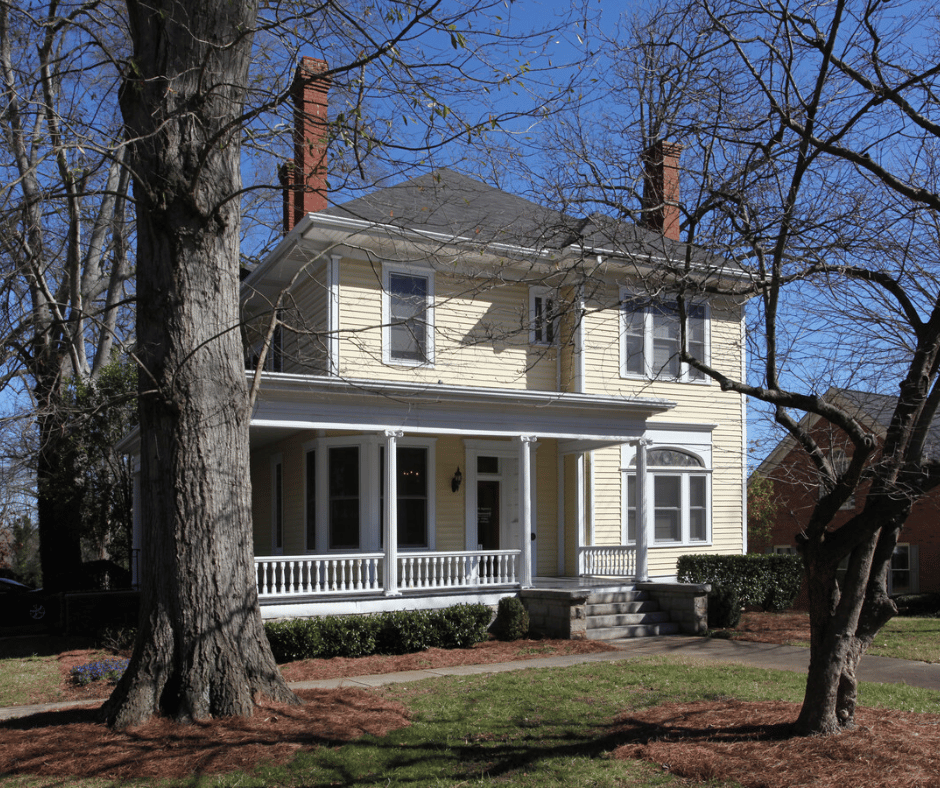 It is a direct copy of another home Mr. Adams built in 1909 on Brenau Avenue. The home is considered to be a Neoclassical Revival style and New South type house, containing three stained glass windows, a transom with wreath detail above the entry way, a window on the south elevation with the same wreath detailing, and an art nouveau detailed window on the north elevation.
The property was then purchased by the Sidney Smith family around 1920, and later sold to the J.B. Edmondson family. The Bryce Ward family purchased the house sometime in the 1940s, and it is currently home to Brightstar Care, an in-home care service.
(Modern photographs of Green Street homes taken in 2022 by the Gainesville Convention and Visitors Bureau Intern Emma King. Historic photographs and information gathered from our friends at The Gainesville Times, The Norton Agency, the Historical Society of Hall County, the National Register of Historic Places, and the Digital Library of Georgia.)
Do you have more information on the Adams Smith Edmonson Ward House?