Riley Newman Quinlan House
After purchasing one-third interest in Brenau College, the Riley family moved to Gainesville from Greenville, South Carolina in 1897.  In 1902, the Rileys purchased this property from S.C. Dunlap and H.H. Dean for $1,300. They built the Riley Newman Quinlan House, a Neoclassical Revival style home, in 1903.  Harvey M. Newman, a dry goods merchant, purchased the home in 1917 and glassed in a portion of the veranda.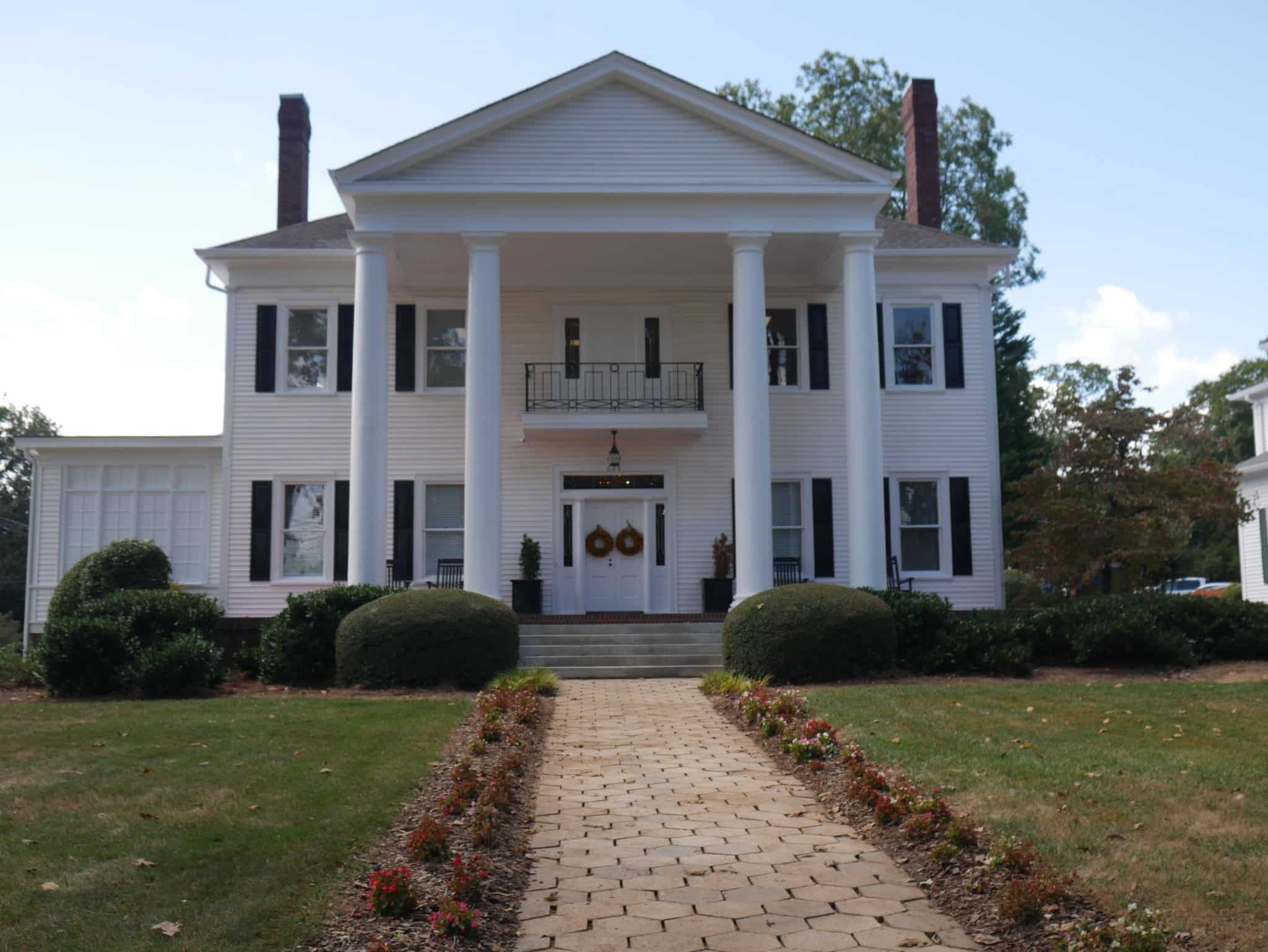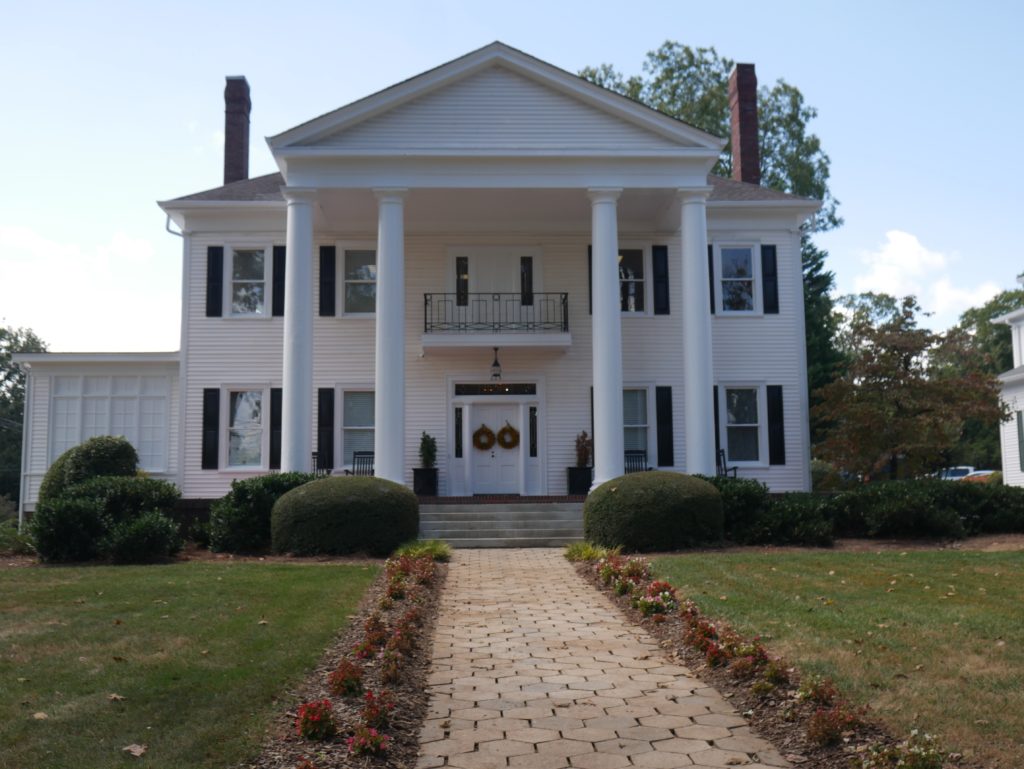 Mr. and Mrs. Leslie Quinlan moved to Gainesville from Philadelphia to establish the Owen Osborne Hosiery Mill and purchased the home in 1936. Upon the purchase of the home, they did a major restoration and remodeling project. By the end of 1936, they had added the two story pediment gable portico and there were a total of 6 ½ bathrooms, 5 bedrooms, and 6 fireplaces in the home. In 1973, Mr. & Mrs. George Jones purchased the home from the Quinlan family, and they lived there for many years before the home was converted into office spaces.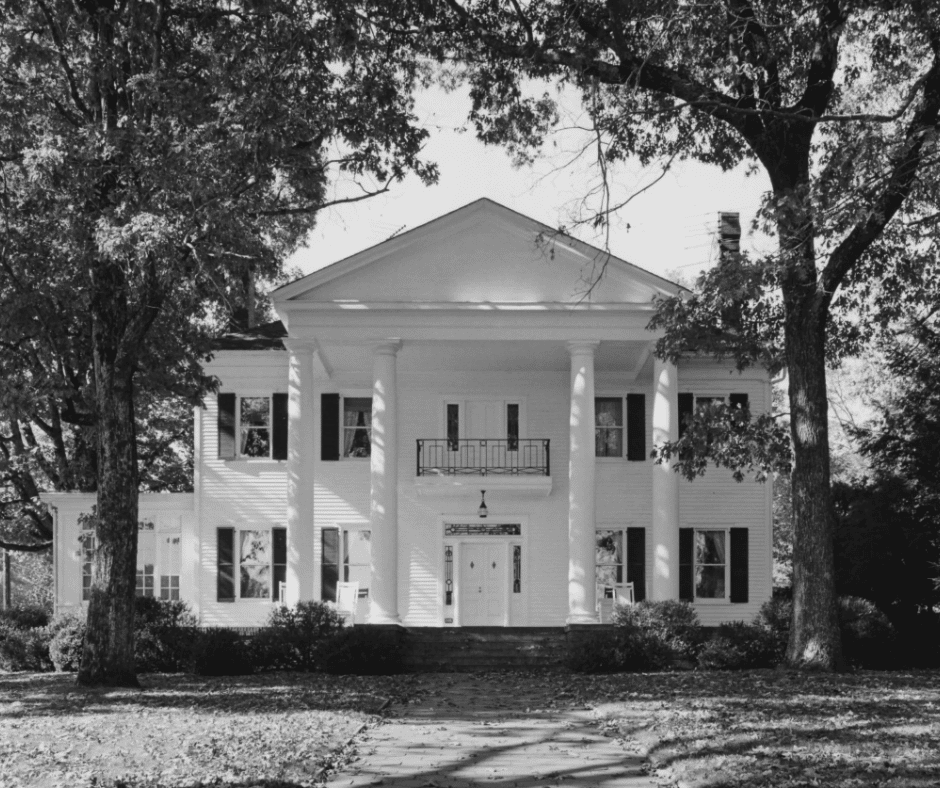 An additional note about the home and its property, at one time the home had a carriage house and a three stall horse barn. In earlier years, these outbuildings were used as homes for the domestic staff.
(Modern photographs of Green Street homes taken in 2022 by the Gainesville Convention and Visitors Bureau Intern Emma King. Historic photographs and information gathered from our friends at The Gainesville Times, The Norton Agency, the Historical Society of Hall County, the National Register of Historic Places, and the Digital Library of Georgia.)
Do you have more information on the Riley Newman Quinlan House?