Robertson Thurmond House
The Robertson Thurmond House, originally built as a Folk Victorian style gable winged cottage, was constructed some time between 1881 and 1888 by A.A. Marshall. Mr. Marshall sold this home in 1888 to Willie Cheatham.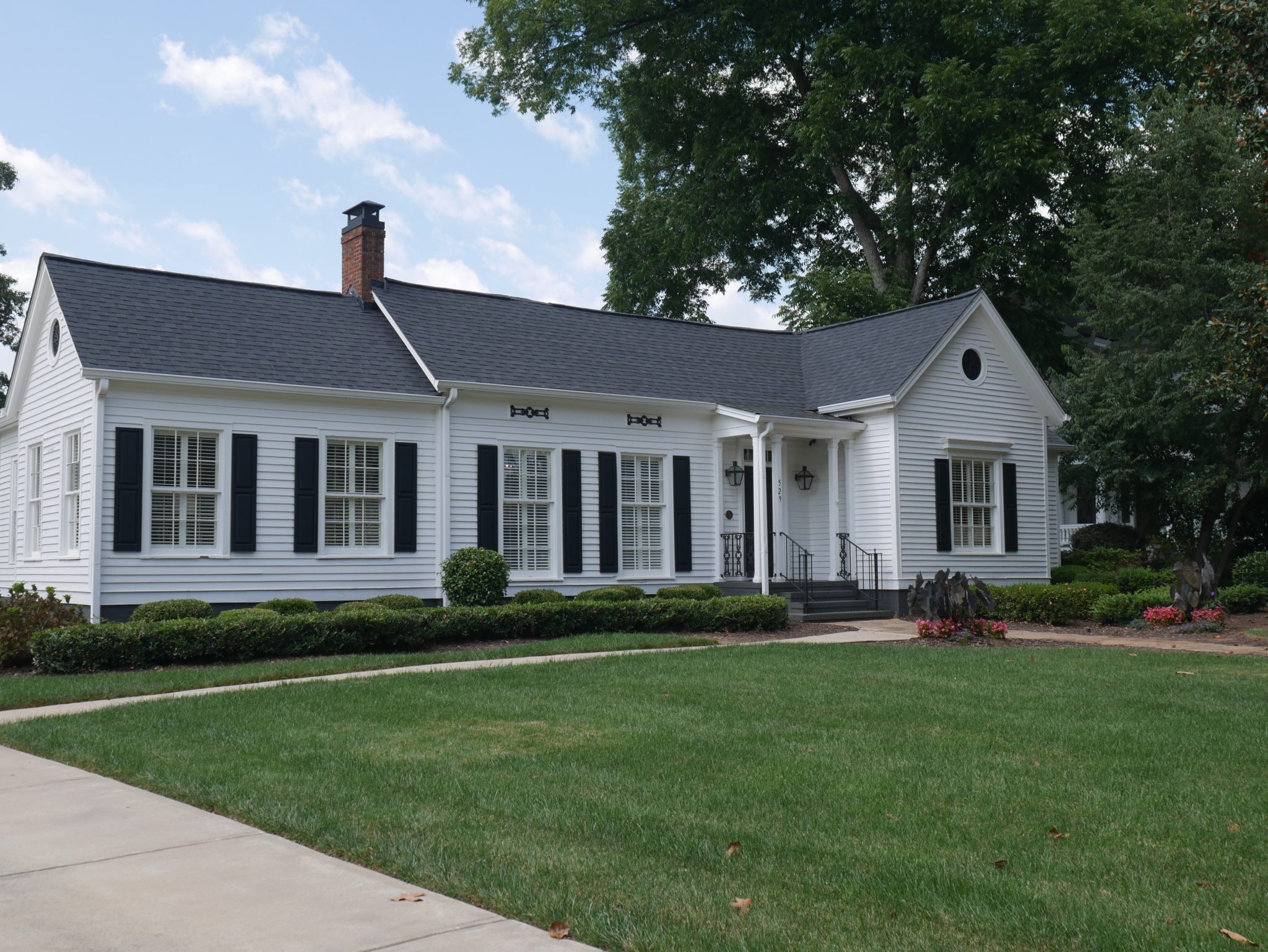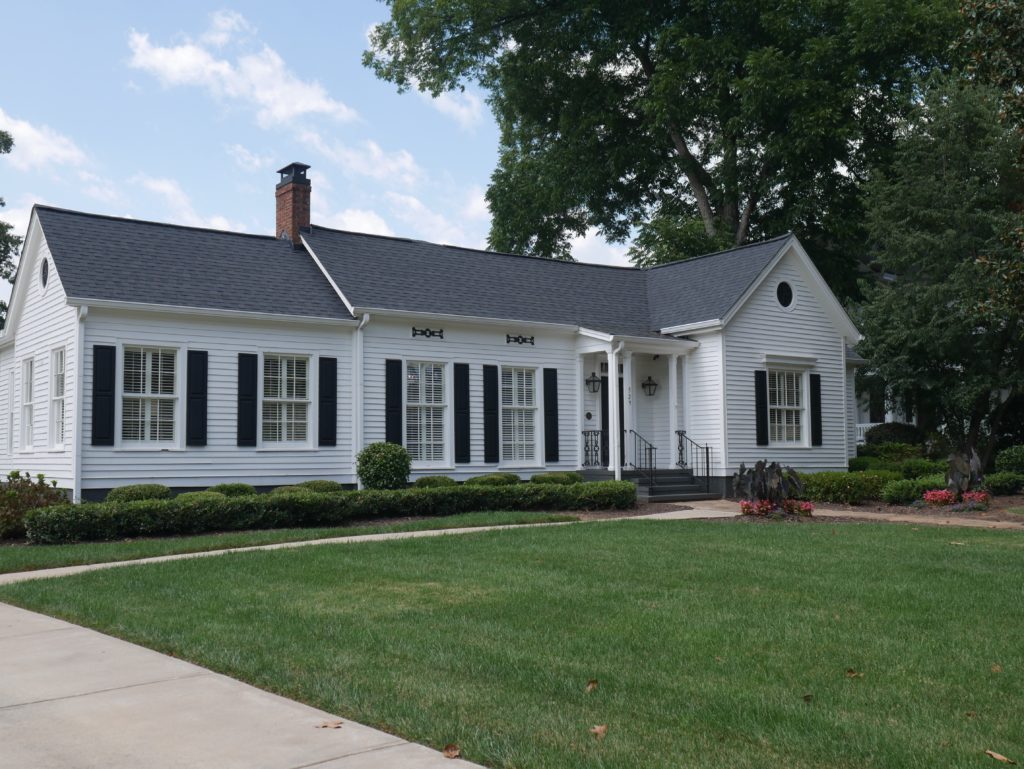 The property then changed hands a couple of times prior to its purchase by Mrs. Annie Beadle in 1935. Mrs. Beadle commissioned several projects to renovate the home, including replacing the original veranda with a stoop entry.
Charles J. Thurmond bought the 6 bedroom home in 1943 and hired architect John Dennis of Macon to design multiple additions and to complete an extensive remodel of the home. In 1965, the house was purchased by the Gainesville District North Georgia Conference of the Methodist Church to be used as a district parsonage. Rev. Robert Bridges, district superintendent of Gainesville at the time, lived there with his wife for many years.
Today, the Robertson Thurmond House is used as a commercial property.
(Modern photographs of Green Street homes taken in 2022 by the Gainesville Convention and Visitors Bureau Intern Emma King. Historic photographs and information gathered from our friends at The Gainesville Times, The Norton Agency, the Historical Society of Hall County, the National Register of Historic Places, and the Digital Library of Georgia.)
Do you have more information on the Robertson Thurmond House?