Turner Daniel Delong House
The Turner Daniel Delong House was originally connected to the Dorsey estate next door.  The early twentieth century Neo-classical style house was built around 1903 by Dr. Joe Daniel.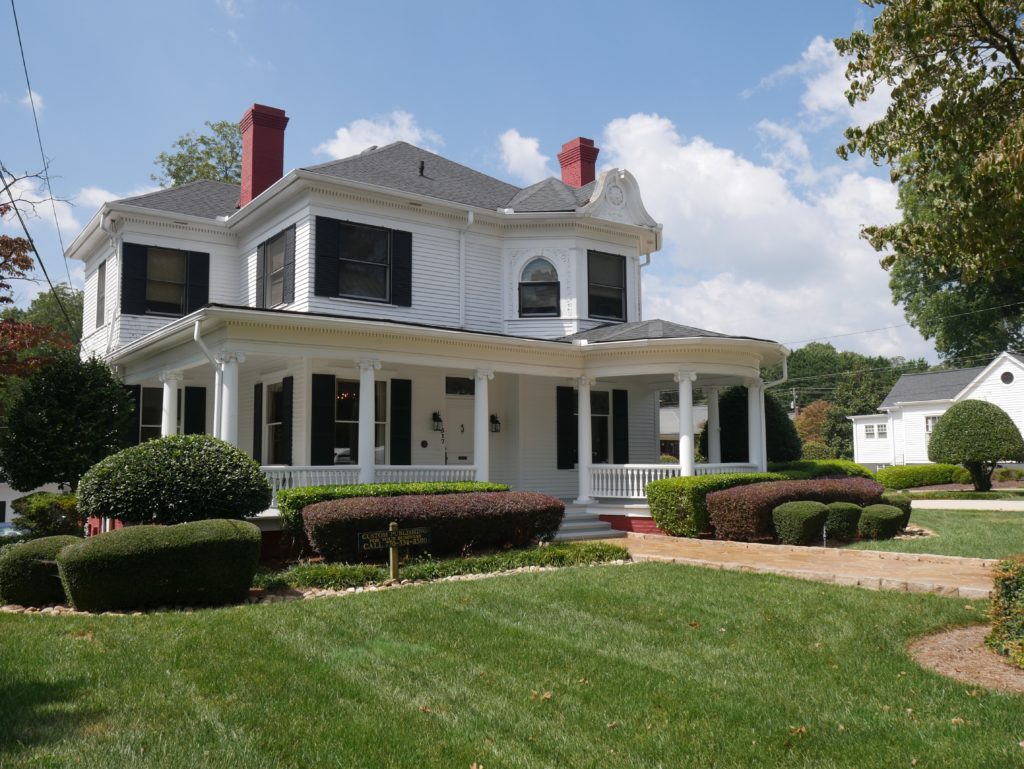 The home  was the first Queen Ann plan built in Gainesville. An additional wing was added in the 1920's, included a kitchen and an enclosed rear hip roof porch.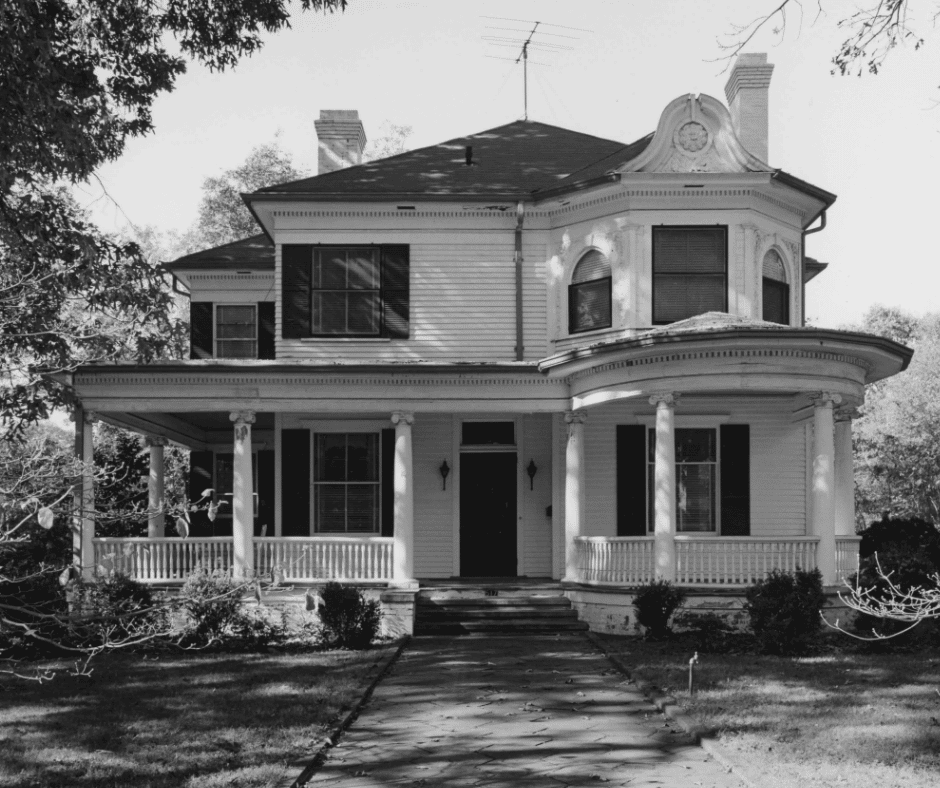 This home stayed in the Frank Delong family for many years and is now owned by Dathan Mitchell and currently home to Shelby Publishing Company.
(Modern photographs of Green Street homes taken in 2022 by the Gainesville Convention and Visitors Bureau Intern Emma King. Historic photographs and information gathered from our friends at The Gainesville Times, The Norton Agency, the Historical Society of Hall County, the National Register of Historic Places, and the Digital Library of Georgia.)
Do you have more information on the Turner Daniel Delong House?