Dorsey Plaginos Ellard House
Built in 1900 by the Dorsey family, this house is the only example of Plantation Plain styling on Green Street.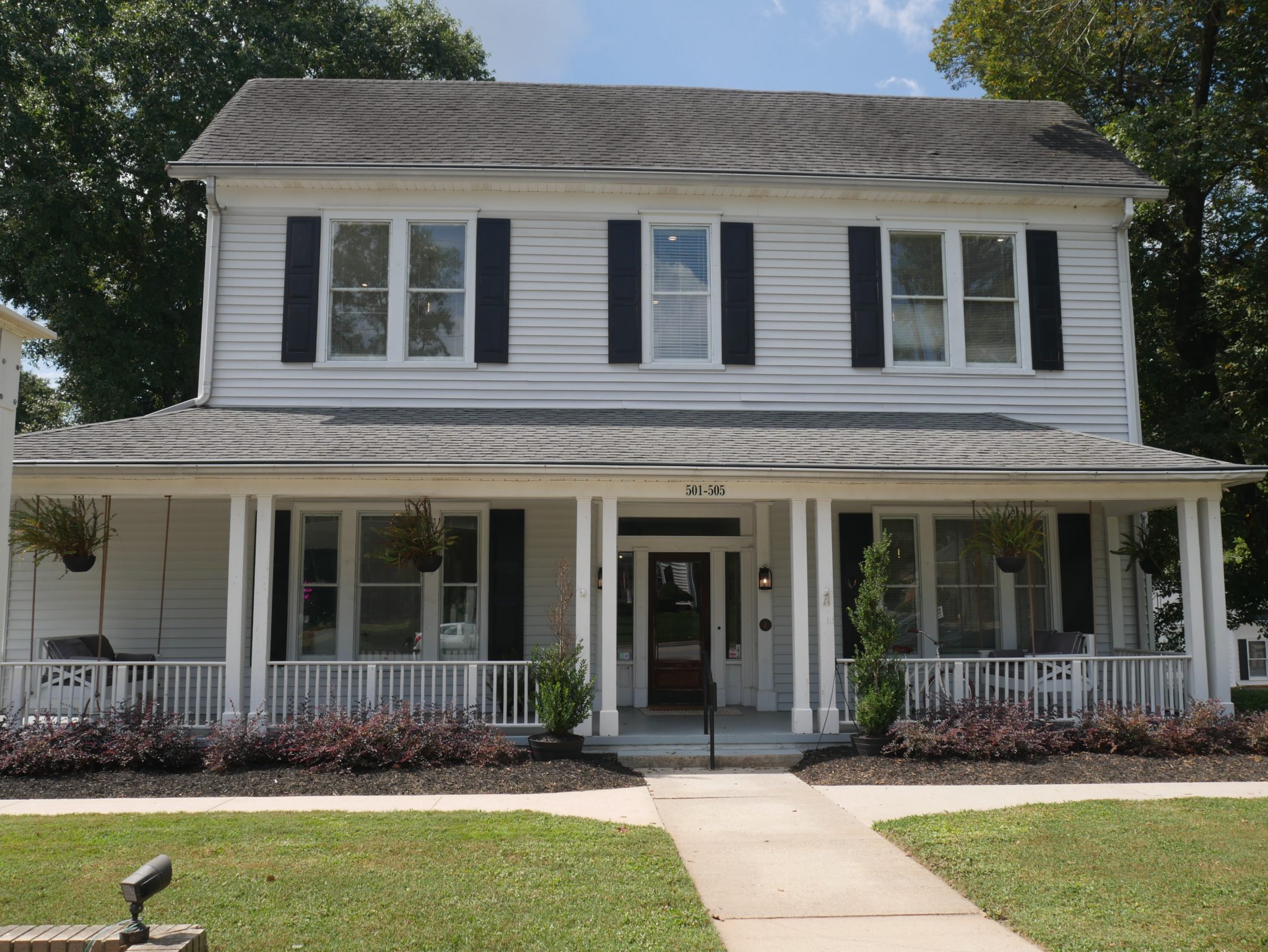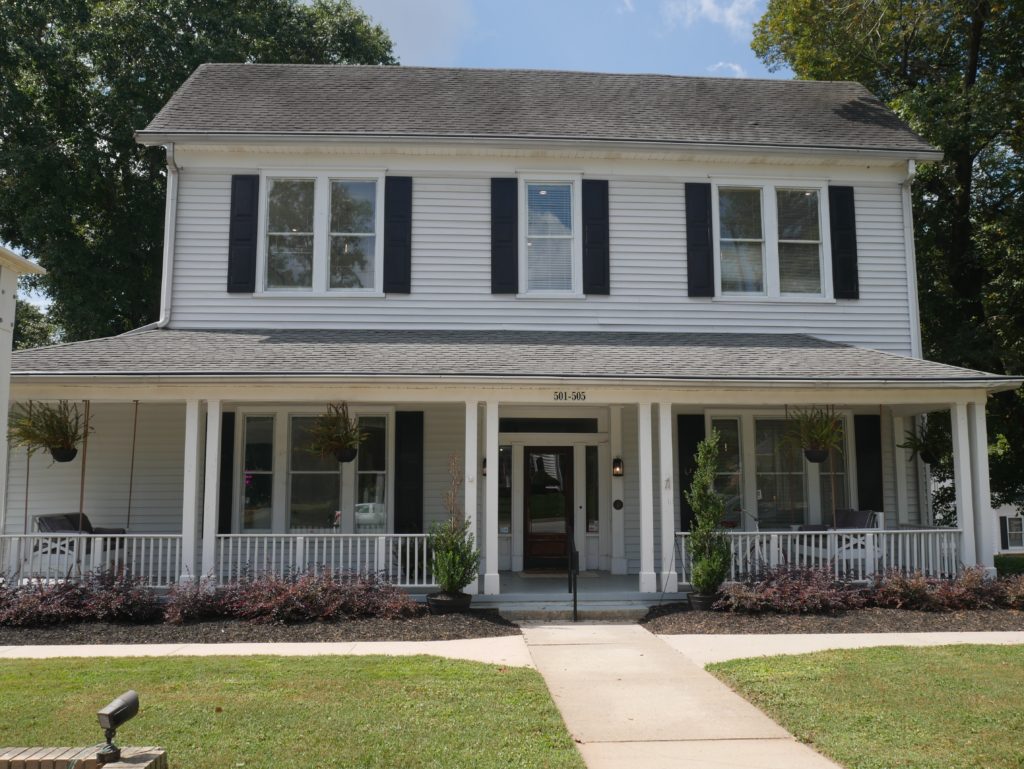 In 1927, the family sold the home to Frank Plaginos, who removed the second porch and added a two story addition with a basement in a remodel. In 1969, the home was purchased by CPA P. Martin Ellard and converted into office space. It continues to be used as commercial/professional office space.
(Modern photographs of Green Street homes taken in 2022 by the Gainesville Convention and Visitors Bureau Intern Emma King. Historic photographs and information gathered from our friends at The Gainesville Times, The Norton Agency, the Historical Society of Hall County, the National Register of Historic Places, and the Digital Library of Georgia.)
Do you have more information on the Dorsey Plaginos Ellard House?