Redwine House
The home that once stood on this lot, the Redwine House, was built in 1887 and purchased by John Redwine in 1902.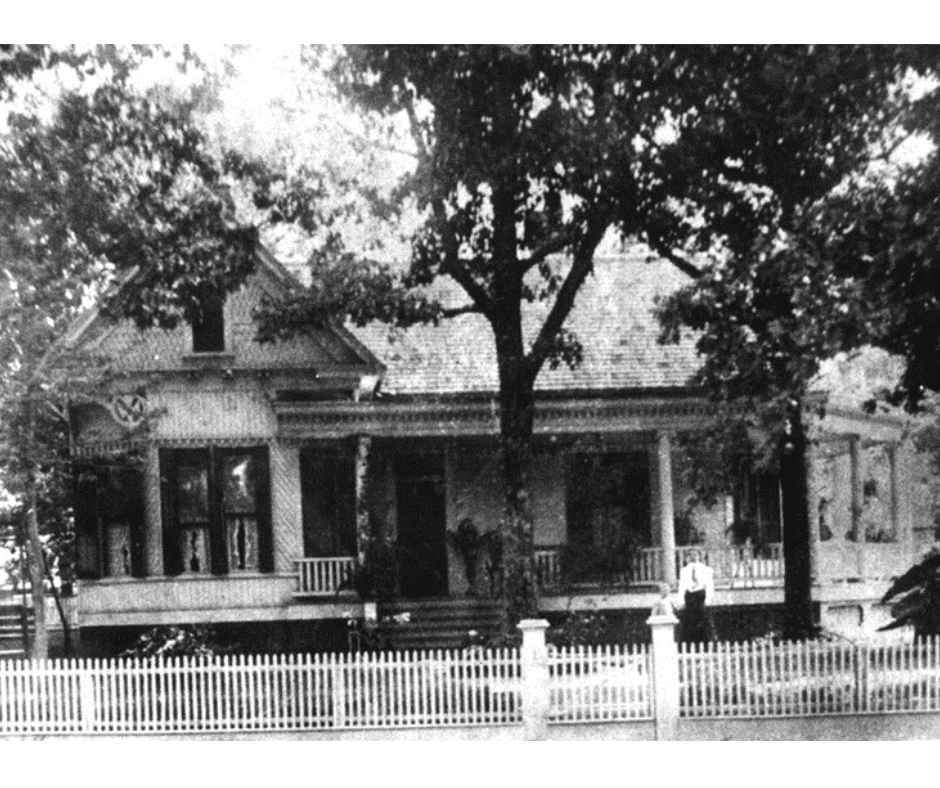 Little is known about the life of the home between its construction and its eventual sale to the Quinlan Arts Center in 1986 as part of the Arts Center's expansion project.  The Redwine House was moved to Thompson Bridge Road, not far from Green Street, and the remaining lot became part of the Quinlan Arts Center.
(Modern photographs of Green Street homes taken in 2022 by the Gainesville Convention and Visitors Bureau Intern Emma King. Historic photographs and information gathered from our friends at The Gainesville Times, The Norton Agency, the Historical Society of Hall County, the National Register of Historic Places, and the Digital Library of Georgia.)
Do you have more information on the Redwine House?