Baker White Sheridan House
The Baker White Sheridan House was built near the turn of the century by Alec Baker. This home is a Prairie style American foursquare home. The original floorplan was two unequal rooms and two stories. In 2005, an addition was added to the rear of the home giving it a a gable front double porch with square wood columns and a wood balustrade.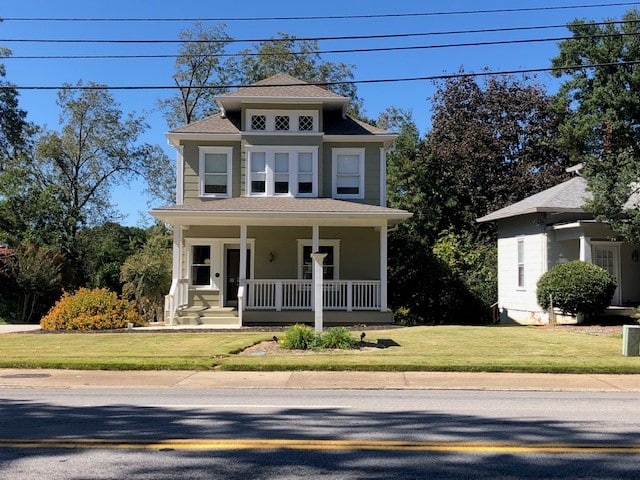 The original owner of the Baker White Sheridan House, Mr. Baker, served as a bookkeeper for the Downey Hospital for many years. He was of the Presbyterian faith and a decedent of the George Walton, one of the men who signed the Declaration of Independence in 1776.  The home was purchased by G. Morgan White in approximately 1963. The Baker White Sheridan House remained in the White family thanks to G.S. Sheridan, White's daughter,  who purchased the home as a private residence in 1968.  This home is currently used as a commercial facility and is owned by Southern Reality.
(Modern photographs of Green Street homes taken in 2022 by the Gainesville Convention and Visitors Bureau Intern Emma King. Historic photographs and information gathered from our friends at The Gainesville Times, The Norton Agency, the Historical Society of Hall County, the National Register of Historic Places, and the Digital Library of Georgia.)
Do you have more information on the Baker White Sheridan House?