Matthews Norton House
A fine example of English Tudor Revival, the Matthews Norton House was built by J.D. Matthews in 1933. The home has a beautiful two story brick with clay tiled roof, double hung sash windows and a stoop front. The house has an asymmetric façade, one front door and a cross-gabled roof and rectangular floor plan.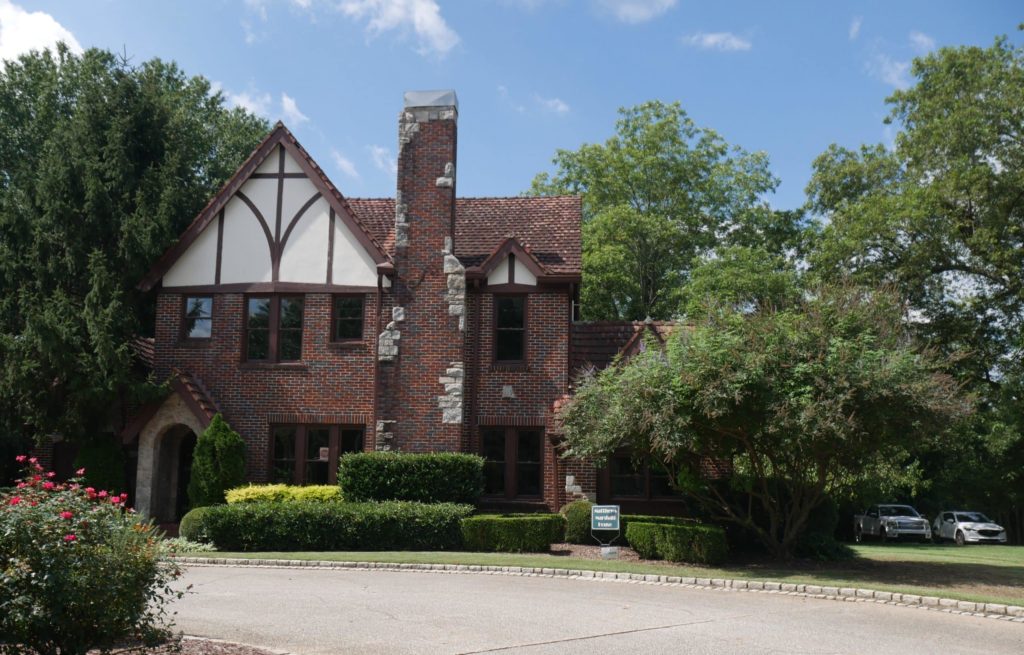 In 1967, the W.L. Norton Agency pioneered the conservation and preservation of Green Street residences by remodeling the exterior and interior of the Matthews Norton House into the offices for the Real Estate and Insurance branches of their insurance agency. The building has been home to many other local businesses over the years, including a bridal store and a web design business. It is currently home to the corporate offices of The Fudgery, a fudge and sweets company.
(Modern photographs of Green Street homes taken in 2022 by the Gainesville Convention and Visitors Bureau Intern Emma King. Historic photographs and information gathered from our friends at The Gainesville Times, The Norton Agency, the Historical Society of Hall County, the National Register of Historic Places, and the Digital Library of Georgia.)
Do you have more information on the Matthews Norton House?