Boone Garner Norton House
This stunning home with its High Victorian architecture was originally built by Joseph R Boone. Boone was a prominent land holder in Hall County.  He served as an Ordinary and City Clerk for the City of Gainesville.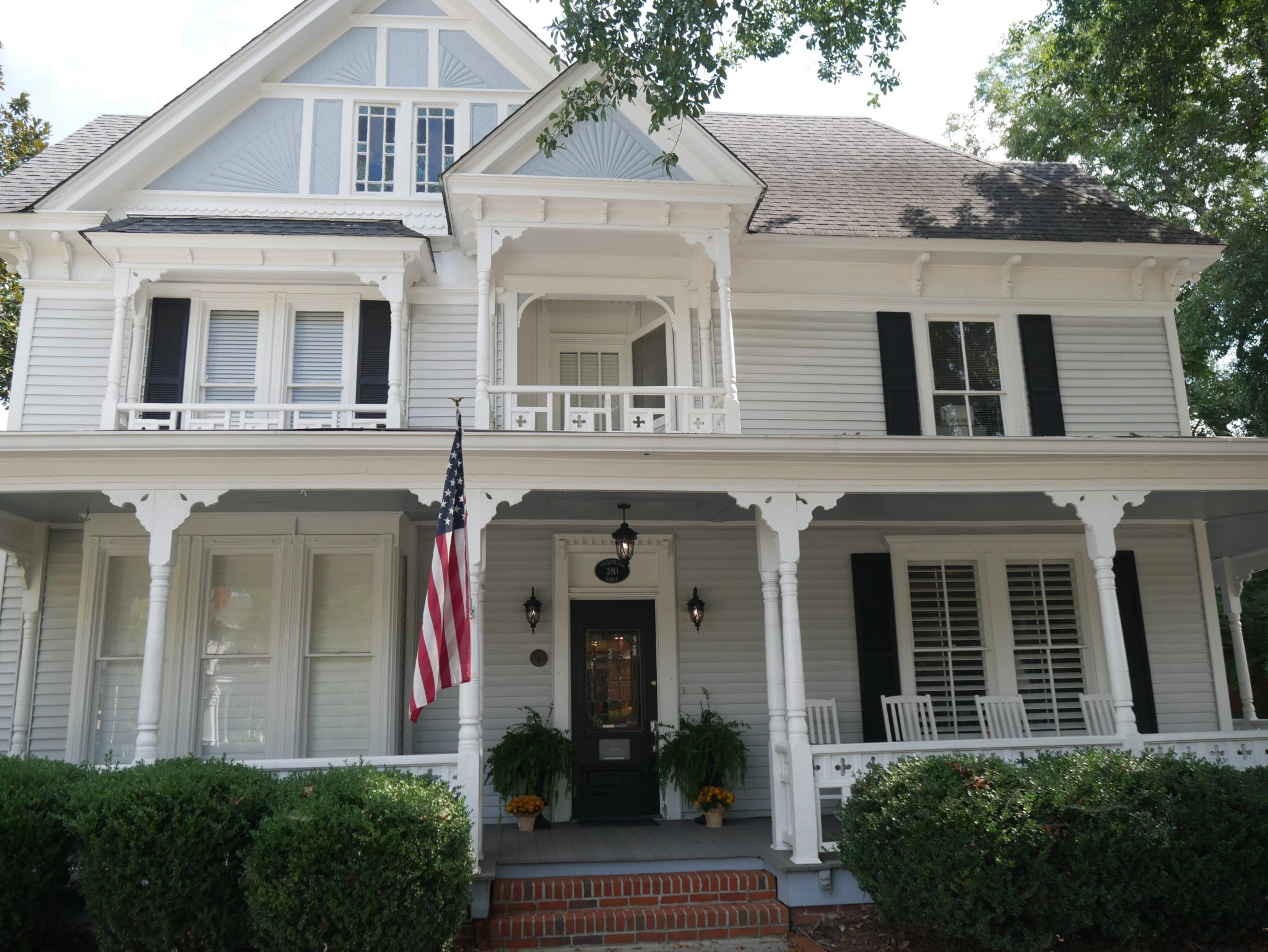 In 1915, this home was purchased, renovated and occupied by Ed Barrett until 1930.  Dr. Raleigh and Mrs. Gladys Garner owned the home for approximately 40 years.  Mrs. Gladys was well known for her servant's heart in the Gainesville community. She served and belonged to many clubs, committees and organizations throughout the city.  She was especially known to be the only woman seated on the Hospital Authority of Hall County Hospital (now Northeast Georgia Medical Center) and is the sole woman listed on the hospital's cornerstone.  In fact, she was part of the committee that founded the Hospital Auxiliary and served on the Board of Trustees from 1949-61.
In 1971, the house was purchased by the Honorable Judge William L. Norton, renovated and then used to house his law office.  He served as a bankruptcy judge for North Georgia from 1971-86, but was also known in the community for his work to preserve historic sites, including the historic houses on Green Street.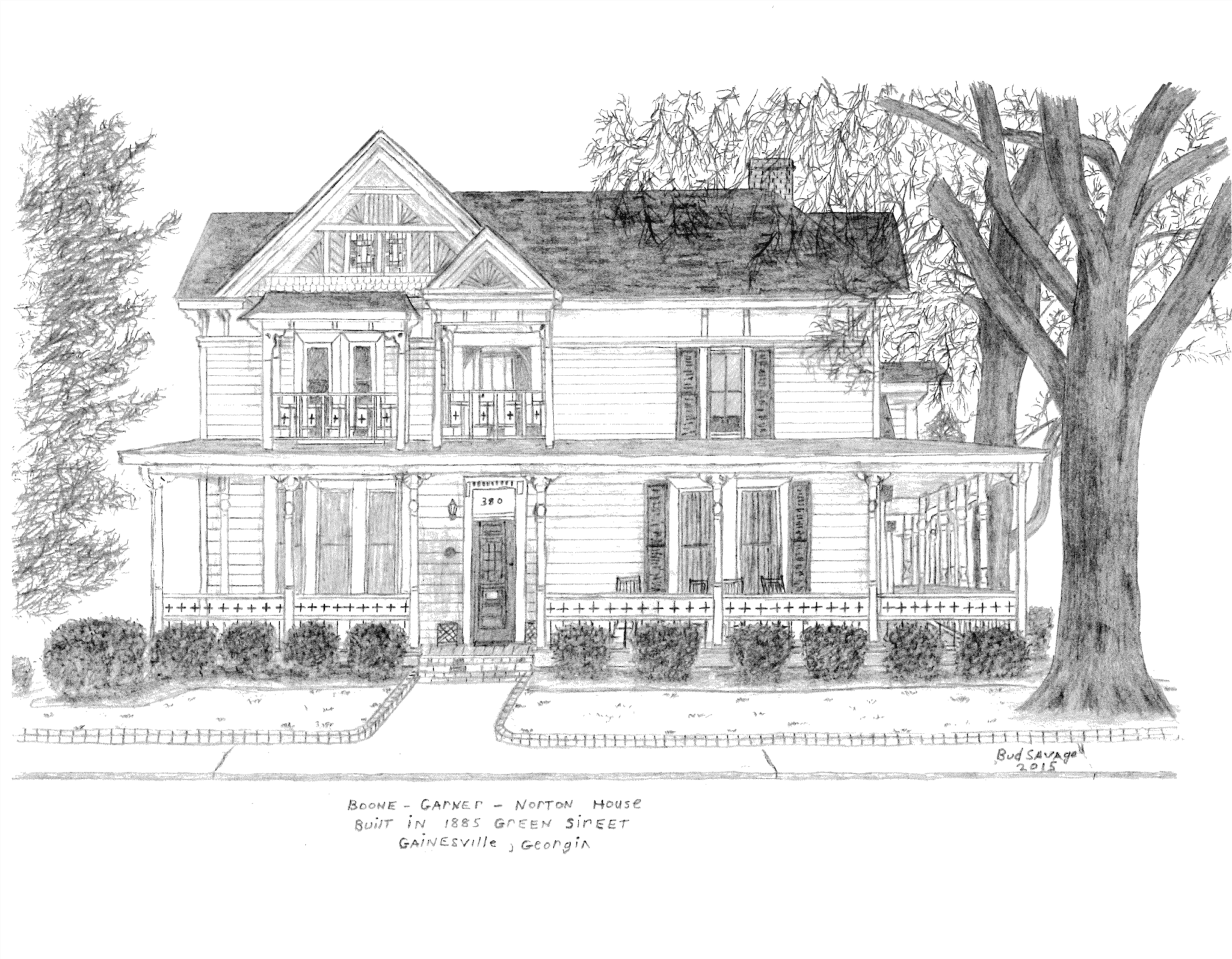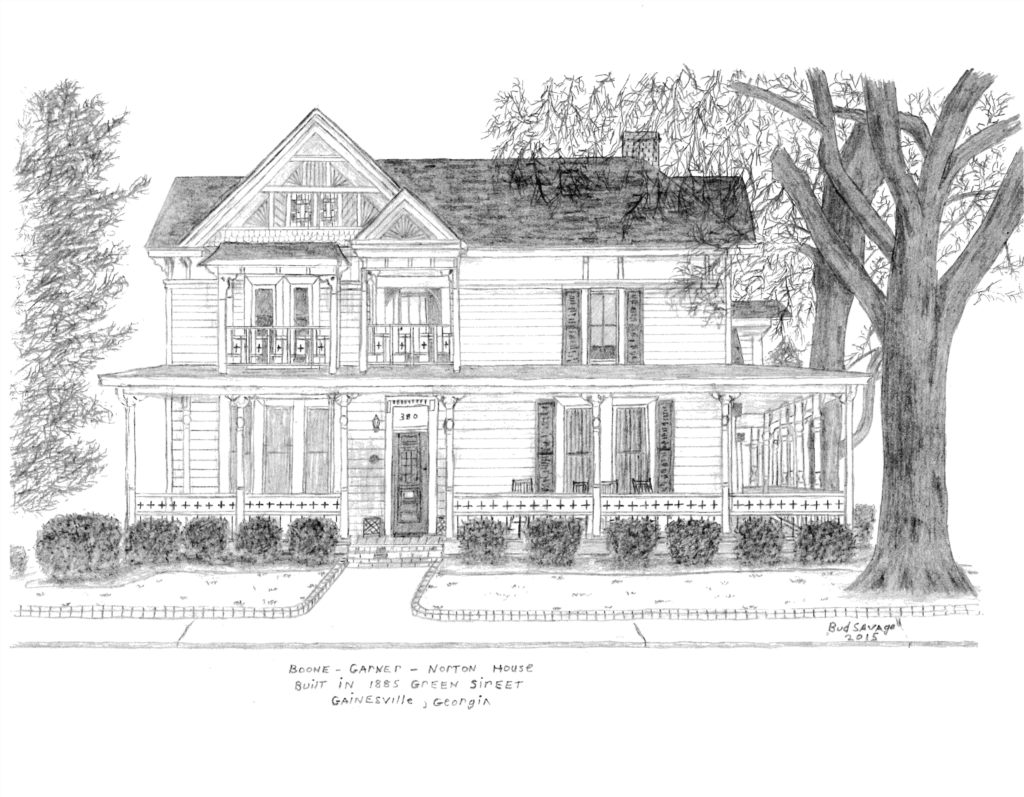 On April 10, 2019, attorney Robert S. Lazenby purchased the home, which is currently occupied by the offices of the Lazenby Law Group and Legion Mediation.
(Modern photographs of Green Street homes taken in 2022 by the Gainesville Convention and Visitors Bureau Intern Emma King. Historic photographs and information gathered from our friends at The Gainesville Times, The Norton Agency, the Historical Society of Hall County, the National Register of Historic Places, and the Digital Library of Georgia.)
Do you have more information on the Boone Garner Norton House?